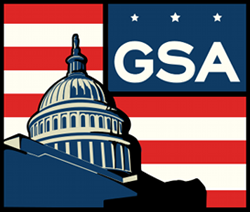 Orlando, FL (PRWEB) October 05, 2013
The GSA has announced that out of their current federal staff of 11,821 employees, only 4,094 will stay on active duty during the current government shutdown. With almost 8,000 federal employees on temporary leave; Congress unfortunately shows no clear signs of agreement. However, despite the amount of employees on leave, the GSA will continue contract acquisitions without any delays. Dan Cruz, spokesman for the GSA stated "the GSA must provide a minimal level of staffing to provide federal agencies support for functions that must continue during the lapse period."
According to a CNN Report on October 1st, 2013, the House of Representatives passed two spending bills that would amend the Affordable Health Care Act or better known as Obamacare. The Senate is projected to reject the two amendments stating earlier that any amendment to Obamacare would be a deal breaker. This would cause Congress to slowly lay on the breaks due to a spending bill not being approved. Hence, the government shutdown.
With the end of the fiscal year approaching, contracting officers have to spend their contracting dollars immediately. Otherwise, they will have a lower spending limit the following year. If they don't use it, they literally lose it. That is why it is important small businesses register in System for Award Management (SAM) now more than ever in order to be eligible for government contracts and federal set-asides. The majority of business owners find SAM registration to be very difficult and find that the government will reject their registration if improperly filed. That is why over 50,000 businesses have decided to hire US Federal Contractor Registration to conduct their SAM registration and provide year long technical support with the overall process. The silver-lining is that US Federal Contractor Registration will officially remain unaffected by the government shutdown.
US Federal Contractor Registration is a third party registration firm that has helped thousands of businesses complete their SAM registration and bid on contracts. US Federal Contractor Registration pairs businesses with a dedicated case manager who helps them every step of the way from initial registration to bidding on contracts.
US Federal Contractor Registration will be currently offering a free evaluation and review of vendors' government registration. During the evaluation, a Placement Specialist will review the company's government contractor registration to ensure it is complete, contains the correct information and is optimized to help them win government contracts. This free evaluation special will only be available to businesses for a limited amount of time. To request a free evaluation and assessment by a Placement Specialist for your business, call the Contractor Helpline at (877) 252-2700 ext 1 or visit our website at https://www.uscontractorregistration.com/.