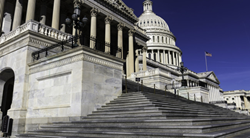 Orlando, FL (PRWEB) November 12, 2013
In light of the 16 day government shutdown last month, the Office of Budget and Management (OBM) has estimated over $2 billion lost from furloughed federal employees and contracting projects across the nation, according to a report from the Federal Times on November 7th, 2013. This $2 billion estimate according to Sylvia Burwell, Director of the OBM, is based on the average salary of each department and does not include the time it took to for each agency to close and reopen. Now that the government has been reopen for almost a month government contracts have started to surge again. In order for a business to bid on and start winning awards in the federal marketplace they must first be registered in System for Award Management (SAM).
The United States Federal Government is the largest buyer of products and services in the world, spending approximately $540 billion each year, according to the USASpending website. Federal agencies buy everything from office furniture and cleaning services to construction and security services. Nearly every conceivable product and service there is a demand for in the private sector, a customer may also be found in the public sector.
However, while the public and private sector may make the same purchases, they have very different methods of choosing who they spend their money with. "Despite popular belief, lowest price is not necessarily the determining factor when awarding contracts," commented Eric Knellinger, President of US Federal Contractor Registration. "What is generally more important is the vendor's technical capabilities and past performance. In other words, how well can they do the job and have they done it before?"
In order for a business to start bidding on contracts, they must first complete registration. At a minimum, this includes obtaining a DUNS number and registering in the System for Award Management, or SAM. Even these minimum registrations can be difficult or time consuming. For most firms, it can take weeks to learn all the information they need to know in order to properly register in SAM. Any mistakes in this registration can cost the firm their eligibility for contract awards, or even more serious consequences. Most businesses new to government contracting may also overlook the many "optional" registrations that could make the difference between failure and success in contract bids.
For these reasons, US Federal Contractor Registration has begun offering a complimentary review of contractors' SAM registration. During the review, a Placement Specialist will carefully comb through the company's registration, looking for errors, omissions, and areas that could be improved. Placement Specialists can also make recommendations regarding the firm's marketing strategy. Companies interested in a free evaluation may call the Contractor Helpline toll free at (877) 252-2700 ext. 1.