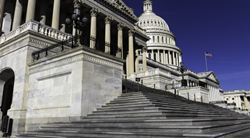 Orlando, FL (PRWEB) October 08, 2014
For years US Federal Contractor Registration has been innovating the way contractors market themselves to purchasing officers and government agencies. After nearly a year since its creation, the GSAP registration has been the preferred method for both large and small businesses looking to win governments. GSAP is a customized marketing campaign that registers a business in System for Award Management (SAM), FBO (FedBizOpps), Dynamic Small Business Search (DSBS) and places the contractor on a GSA Schedule of their choosing.
The GSAP registration also utilizes a Simplified Acquisition Campaign which provides each contractor in the program with a government formatted GovKinex website designed to by pass government spyware/firewalls. Each website reaches procurement officers through the small business databases without errors due to proper formatting. Every campaign comes with contact information of the top contracting officers and prime vendors.
As stated on US Federal Contractor Registration's website, "The G-SAP (General Services Administration – Simplified Acquisition Program) is a contracting program created by US Federal Contractor Registration, which provides valuable procurement outreach, small business simplified acquisition processing and the completion of a GSA schedule in one of the major 41 categories. G-SAP includes the creation of a government formatted website and automatic email notifications about available government contracts in your business's trade."
Businesses that are placed on GSA schedules establish long-term connections with contracting officers across the nation. Each GSA Schedule is designed to act like a regular private sector commercial buying process. GSA Schedules make it easy to network with federal procurement, reduce inventories, create shorter lead-time between projects, and provide federal procurement with more choices. Vendors must have been in business for at least two years prior to applying for a GSAP registration. However, vendors can still enable a Simplified Acquisition Program to start marketing to agencies and develop the much needed past performance in government contracting if they have not yet been active for two full years.
Businesses that would like to register for GSAP to become active on a GSA Schedule and begin properly marketing to federal agencies can call the Contractor Hotline at (877) 252-2700 Ext 1 to speak with a live Acquisition Expert. Currently US Federal Contractor Registration is giving away free Federal Marketplace Evaluations to all vendors new to government contracting this month.
About US Federal Contractor Registration
US Federal Contractor Registration is the worlds largest third party registration firm that conducts everything from System for Award Management (SAM) to GSA Schedules. US Federal Contractor Registration testimonials and reviews are second to none with having registered over 65,000 businesses in System for Award Management. US Federal Contractor Registration has also registered and provided federal marketing solutions for businesses like McGraw Hill, HP, Wells Fargo, Xerox, GoodWill, Dixie, UPS, Heinz, Sheraton Hotels, Marriott, Westin, Interstate Oil, CITI, and Coldwell Banker; as well as academic institutions and colleges like NYC, Northwestern, Oxford, Southwestern, and Mercer. Numerous federal agencies like US Army, US Navy, Veteran Affairs and United States Department of Agriculture have also had their government paperwork facilitated by US Federal Contractor Registration Case Managers.