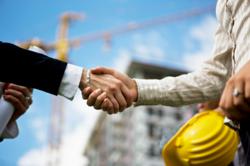 St. Petersburg, FL (PRWEB) September 21, 2011
The United States Government is the biggest consumer in the world, purchasing billions of dollars in goods and services every year. Since the government produces very little itself, this creates a great opportunity for businesses in every industry. However, government contracting can be a time consuming and costly enterprise, with no guarantee of a return on investment.
According to Judy Bradt, businesses invest an average of nearly $100,000 and 20 months before they are awarded their first government contract. Effective CCR registration and marketing also take time and money to properly execute. While a few smaller contracts or just one big one can make it all worth it in the end, 20 months can be a long time to wait for a struggling business to earn back their investment. Poor planning and imprecise marketing strategies can result in difficulty winning contracts, wasting time and money. Especially in an uncertain economy, business owners cannot afford to throw away resources haphazardly or make significant investments without first researching the potential profitability.
To avoid wasting valuable time and money, US Federal Contractor Registration urges all business owners to perform market research before they take any other action towards bidding on contracts. Their new free government market assessment is just the first step businesses can take to examine market trends and opportunities. By reviewing where the government is currently spending their money and which agencies are buying in a particular industry, vendors can determine if there is a strong enough demand for their product or service. An assessment can also help them identify which agencies should be targeted when marketing their business to government buyers and building relationships.
Like any business venture, the odds of success tend to be higher for firms who perform thorough research before committing to any further action. While researching the Federal market may not guarantee success, a free government market assessment can give companies the information they need to make wise marketing decisions while pursuing a government contract, therefore boosting their chance of succeeding.
Business owners interested in government contracting can request a free government market assessment through US Federal Contractor Registration's Government Contracting Tips blog.
US Federal Contractor Registration is a third-party registration firm which allows businesses to work with a case manager to complete and maintain their CCR registration and ORCA filing for one year, and then markets their business to the federal government. Contact us today at https://www.uscontractorregistration.com or #877-252-2700 to start your registration and receive our "Validated Vendor" seal.
###