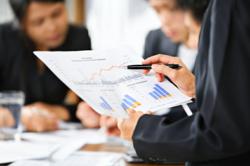 St. Petersburg, FL (PRWEB) September 25, 2011
US Federal Contractor Registration recommends small businesses take steps to stay competitive in light of recent news reports. A report released by the Government Accountability Office in June 2011 found that seven agencies were not in compliance with federal laws mandating that each agency's Office of Small and Disadvantaged Business Utilization report directly to that agency's head. At a hearing September 15th with the House Small Business Subcommittee on Contracting and the Workforce, the GAO reported that four of those agencies refused to comply, despite a memo sent to all agency heads by Small Business Administrator Karen Mills on September 9th.
Additionally, a government shutdown looms as the House and Senate bicker over FEMA disaster aid funding. FEMA's coffers are nearly empty despite continued demands for disaster relief in the wake of Hurricane Irene, Texas wildfires, the DC earthquake and continued restoration of areas affected by the Joplin tornadoes. If Congress cannot strike a deal quickly, a government shutdown will result after the month's end.
These and other issues may negatively impact small businesses looking for government contracts. US Federal Contractor Registration advises small businesses to place a strong emphasis on staying competitive in a tough market.
To stay competitive, US Federal Contractor Registration advises small businesses to thoroughly research their target market. Using tools such as US Federal Contractor Registration's free government market assessment, firms can determine which agencies buy their product or service, how much they're spending and which companies are being awarded those contracts. This information can help small businesses zero in their efforts on those areas of the market where they can best compete.
Identifying the prime contractors in their industry can also lead to subcontracting opportunities for small businesses. Especially for those firms that have little experience with government contracts, subcontracting can be a way to start gaining past performance references and building their reputation. Contracts awarded to large prime vendors that exceed the simplified acquisition threshold require work to be subcontracted out to small businesses, so staying on top of large contract awards will help small companies find work.
Typically, federal procurement spending slows during the first quarter of the fiscal year, as evidenced by reports posted on the Federal Procurement Data System. Small businesses should use this slow season to build relationships with agencies. By contacting agencies, meeting with Small Business Specialists and attending contracting events, small business owners can build their brand and demonstrate their tenacity when it comes to winning government contracts. When spending picks back up again in the 2nd quarter, those vendors will stand a much better chance at being awarded a contract.
US Federal Contractor Registration helps small businesses enact these strategies by offering a free government market assessment. A list of the top contracting agencies and prime vendors is also available to their registration and marketing clients.
By using the right tools, small businesses can stay competitive and win contracts in the face of adversity.
US Federal Contractor Registration is the official third-party registration firm. We offer businesses the option to work with a case manager to complete and maintain their CCR registration and ORCA filing for one year, and then market their business to the federal government. Contact us today at https://www.uscontractorregistration.com or #877-252-2700 to start your registration and receive our "Validated Vendor" seal.
###