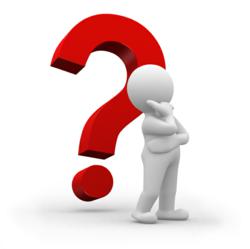 St. Petersburg, FL (PRWEB) September 27, 2011
Businesses active on FedBizOpps may have noticed a number of solicitations directing them to FedBid.com to view additional details and bid on the contract. With growing concern over identity theft and hackers, it's no surprise that the first reaction for many contractors was alarm. In order to assuage the fears of their clients, US Federal Contractor Registration conducted an investigation into FedBid in order to confirm its legitimacy. It turns out that FedBid is in fact a legitimate service contracted with dozens of federal agencies to assist in the procurement of commodities and simple services.
Although the FAR at one time prohibited the use of auctions in federal procurement practices, now contracting officers are encouraged to utilize e-commerce solutions. One of these solutions is FedBid, which acts as a "reverse auction" service. Unlike traditional auction sites where the highest bidder is the winner, the winner in a "reverse auction" is the lowest bidder.
In order to make money through their service, FedBid adds an "Equal Percentage Transaction Fee" on top of a bid for a contract. If a vendor is the winning seller, the fee is deducted by FedBid from the payment awarded by the buyer. Otherwise, there are no subscription fees charged; if a seller does not submit the winning bid they are not charged a fee by FedBid.
FedBid offers many advantages to contractors and federal agencies using their service. We particularly like that sellers are alerted if they are the lowest bidder. FedBid allows government contractors to adjust their bid amount as needed or even set a lowest bid amount for automatic rebidding. This feature will certainly help businesses to better compete for contracts. FedBid also gives site visitors the option to submit a "No Bid" response to solicitations. By using this feature, contractors can remain active in the market and buyers are able to better document competition on a contract.
One of the disadvantages of using FedBid is that lowest price appears to be prioritized above technical capabilities and past performance. This is contrary to the government's encouragement to value experience and aptitude over cost when buyers are awarding contracts to private businesses. The increased focus on price may also create obstacles for smaller firms to compete with larger companies; since small businesses generally lack the capital to buy in mass quantities, it will be difficult for them to undercut a big corporation's bid.
US Federal Contractor Registration urges vendors to remain vigilant while using the web to pursue government contracts. While there are many legitimate services available, there are also risks in using the internet. Thankfully, using FedBid to bid on contracts should not cause any issues for vendors.
US Federal Contractor Registration is a third party registration firm that handles everything from CCR registration to helping you win government contracts on FedBizOpps. Visit us on our site or call us at 877-252-2700 ext 2 to get started today!
###