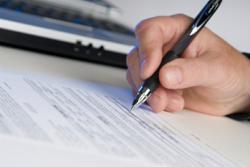 St. Petersburg, FL (PRWEB) September 29, 2011
Many businesses are considering entering the federal contracting market to stimulate new economic growth and help their business grow. Like any business decision, wise entrepreneurs thoroughly research current market trends and potential profitability before spending any time or money enacting a change in how they do business. US Federal Contractor Registration encourages this same strategy when it comes to government contracting.
Government contractors spend an average of 20 months and $100,000 just to win their first contract, according to Judy Bradt. For business owners wishing to expedite the process, knowledge of the federal market is mandatory. By finding which areas of the federal government buy their product or service and determining which vendors are currently winning those contracts, newcomers stand a much better chance of breaking into this highly competitive market.
In order to save companies both time and money, US Federal Contractor Registration offers comprehensive government market assessments at no charge. These reports examine current and past contracting trends in a particular industry and region, as well as which agencies spend the most money and who receives those contract awards. Armed with this information, business owners can decide with confidence whether to invest further resources into government contracting.
US Federal Contractor Registration's new free government market assessment identifies data points new vendors need to know in order to be competitive. The report zeros in on past contract awards in any given industry during the most recent fiscal year. The free assessment also lists the top awarding agencies and contract recipients. This information helps the business owner determine whether there's a profit to be made in government contracting, whether subcontracting may be a good avenue for them to pursue and who they should focus their marketing efforts on.
Armed with the right information, new vendors will now be less likely to squander their time trying to sell to an agency that isn't buying or miss out on subcontracting opportunities in their region. By doing all they can to be competitive, businesses can find new growth and steady demand in government contracting.
US Federal Contractor Registration is a third party registration firm that helps businesses determine if government contracting is right for them through their free government market assessment. They help vendors succeed in contracting through comprehensive CCR and ORCA registration, creation of a FEMA Vendor Profile and government marketing services. Find out if government contracting is right for your business for free at http://governmentcontractingtips.com.
###