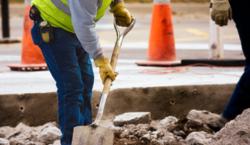 St. Petersburg, FL (PRWEB) September 30, 2011
After a record number of natural disasters declared by the President in 2011, many contractors are looking to FEMA while searching for government contracts. US Federal Contractor Registration is now helping businesses locate these contracting opportunities, complete the required registration and develop strategies to help them win FEMA disaster relief contracts.
FEMA, along with other departments and agencies, has been coordinating with federal, state and local governments in order to respond to the 85 declared disasters this year, including Hurricane Irene, the Joplin tornadoes and the DC earthquake.
Vendors across many industries are urged to prepare for upcoming contracting opportunities to aid in disaster relief and rebuilding efforts. While there has certainly been a demand for debris removal, construction services and emergency supplies, other goods and services are also needed.
One of the strategies US Federal Contractor Registration is sharing with clients is to look for contracts at the actual disaster site. Several procurement officers they have spoken to in multiple agencies, including the Air Force and FEMA, advises contractors to show up registered and ready to work. Doing so can result in being awarded a contract on the spot.
In order to be considered eligible for any federal contracts, vendors must have a DUNS number and have completed their CCR registration and ORCA. For FEMA contracts, businesses must also complete a FEMA Vendor Profile as well. Vendors are also strongly encouraged to complete their Dynamic Small Business Search profile. Failure to complete all these steps prior to bidding may cause costly delays or even result in losing a contract award to another business. It also helps to be licensed and registered as a contractor in the state where the work will be performed, if possible.
To help businesses quickly prepare for FEMA contracts, US Federal Contractor Registration now also helps their clients complete the FEMA Vendor Profile, in addition to assisting them with their CCR and ORCA registration. US Federal Contractor Registration's government marketing services also include the creation of a Dynamic Small Business Search profile for the vendor.
To find out where to go to find contracts and get their registration expedited, business owners are urged to contact US Federal Contractor Registration immediately before they miss their opportunity.
US Federal Contractor Registration is the official third-party registration firm. We offer businesses the option to work with a case manager to complete and maintain their CCR registration and ORCA filing for one year, as well as complete their FEMA Vendor Profile in order to qualify for FEMA contracts. Visit our blog at http://governmentcontractingtips.com to get more information about registration and FEMA contracts.
###