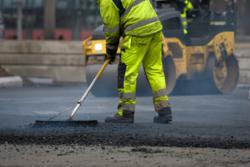 St. Petersburg, FL (PRWEB) October 04, 2011
Devastation can still be seen along Hurricane Irene's stormy path up the Eastern Seaboard. Although it has been over a month since this powerful hurricane made landfall in North Carolina, disaster response efforts are still in full swing in all 14 states affected by Irene.
FEMA, along with other departments and agencies, has been coordinating with federal, state and local governments in order to help impacted regions access supplies and begin rebuilding damaged structures and roadways. Although additional FEMA funding was eventually authorized, budgeting squabbles in Congress have caused delays in the agency's rebuilding and relief work. Applications for FEMA aid are still coming in, increasing the demand for qualified and registered contractors to contribute to rebuilding efforts.
This year has seen a record number of declared disasters, increasing the need for private businesses to cooperate with FEMA and other federal agencies to assist affected areas. In addition to Hurricane Irene, 2011 has also seen wildfires, earthquakes and tornadoes devastate regions across the United States.
Business owners across many industries are urged to prepare for current and upcoming contracting opportunities to aid in disaster relief and rebuilding efforts. While the biggest demands are for debris removal, construction services and emergency supplies, other industries are also needed to help FEMA fulfill its goals. Interested businesses should get registered as soon as possible so they don't miss out on FEMA contracting opportunities.
In order to qualify for any federal contracts, vendors must obtain a DUNS number and have completed their CCR registration and ORCA filing. To qualify for FEMA contracts, businesses must also complete a FEMA Vendor Profile. Vendors are also strongly encouraged to complete their Dynamic Small Business Search profile. Failure to complete all these steps prior to bidding may cause costly delays or even result in losing a contract award to another business.
To help businesses quickly prepare for FEMA contracts, US Federal Contractor Registration now helps their clients complete the FEMA Vendor Profile, in addition to assisting them with their CCR and ORCA registration. US Federal Contractor Registration's government marketing services include the creation of a Dynamic Small Business Search profile for the vendor as well.
Most of the United States Eastern Seaboard and surrounding states were affected in some way by Hurricane Irene. Connecticut, Delaware, the District of Columbia, Maine, Maryland, Massachusetts, New Hampshire, New Jersey, New York, North Carolina, Pennsylvania, Rhode Island, Vermont and Virginia have all been affected to some degree by this massive storm system. Nearly 50 deaths were attributed to Hurricane Irene. Vermont experienced its worst flooding since 1927. Many other regions experienced severe flood water and wind damage. Over 4.5 million residents were without power at some point due to the storm. Insured damages from the storm are estimated between $6.5 and $7 billion.
US Federal Contractor Registration is the official third-party registration firm. We offer businesses the option to work with a case manager to complete and maintain their CCR registration and ORCA filing for one year, as well as complete their FEMA Vendor Profile so they can qualify for Hurricane Irene FEMA contracts. To get more information on FEMA contracts available for your business and request a free FEMA packet, visit our website at https://femacontracts.com/.
###