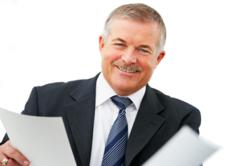 St. Petersburg, FL (PRWEB) October 05, 2011
US Federal Contractor Registration's new free government market assessment takes the mystery out of government contracting. By identifying key areas business owners need to be aware of, it helps the business develop a plan of action to see them through to their first contract. The key information contained in the report includes the fiscal year's top contracting agencies, top prime vendors, top utilized NAICS codes, breakdowns of the types of contracts awarded and the level of competition, number of contract awards and amount of money awarded.
Knowing how much agencies spend in a given industry and how they award contracts is important for new vendors trying to break into the federal market, according to US Federal Contractor Registration. Many business owners waste valuable time and money trying to win contracts without performing the necessary research first. Mistakes made during CCR and ORCA registration or in trying to compete for contracts can waste further resources. Many small businesses, particularly troubled businesses turning to contracting due to reduced consumer spending, can't afford to waste time or money.
According to Judy Bradt, government contractors spend an average of 20 months and $100,000 trying to win their first contract. This can be a long time to wait, so contractors are encouraged by the Small Business Administration to market themselves aggressively to procurement officers. The only effective way to do this is through thorough research of the federal acquisitions market.
With economists predicting a "double dip" recession in the very near future, it's vital that business owners take steps now to open up additional revenue streams. In addition to other strategies, government contracting can be a steady source of income when consumer spending lags. The United States Government is considered to be the biggest buyer of products and services in the world. No matter what the status of the economy is, the United States Government must continue to spend money in order for it to continue functioning.
The Free Government Market Assessment from US Federal Contractor Registration can help business owners determine how to market to particular agencies or prime vendors. For instance, the Department of Defense in FY2011 was the top contracting department with the highest number of contract awards and contracting dollars spent, according to a report from the Federal Procurement Data System. Additionally, the DoD had the highest percentage of Non-Competed Actions, with over 62% of the contracts issued awarded with no opportunity for competing bids.
A new contractor interested in selling to the DoD would benefit most from marketing directly to the department as well as the top prime vendors receiving these non-competed contracts, rather than looking for contracts put out to bid. Since so few of the DoD's contract awards are open to bidding, it's likely the competition for these contracts will be too fierce for a newcomer; looking for subcontracting opportunities, micro purchases and simplified acquisitions that do not rely on the bidding process will all be more effective for such a contractor.
US Federal Contractor Registration hopes their new free government market assessment will help new vendors make the smart decisions that will help them find success in federal government contracting.
US Federal Contractor Registration is a third party registration firm that helps businesses determine if government contracting is right for them through their free government market assessment. They help vendors succeed in contracting through comprehensive CCR and ORCA registration, creation of a FEMA Vendor Profile and government marketing services. Find out if government contracting is right for your business for free at http://governmentcontractingtips.com today.
###