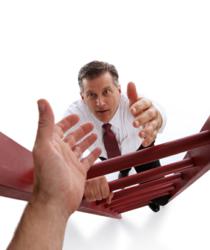 St. Petersburg, FL (PRWEB) November 30, 2011
Eric Knellinger, President of US Federal Contractor Registration, announced yesterday that yet another client has succeeded in government contracting after working with the third party registration firm. Chris Weyrick was recently awarded a contract by the Department of Veterans Affairs after working with US Federal Contractor Registration to complete his CCR and ORCA registration. The $354,575 contract grants Weyrick the opportunity to perform on-site inscription services at Abraham Lincoln National Cemetery.
Weyrick's company Rock Crazy is a small business based in Wapello, IA and performs custom stone engraving services.
Over $11 billion in government contracts have been awarded since the beginning of the 2012 fiscal year on October 1st, according to the USASpending website. Over 13% of that $11 billion has been awarded by the Department of Veterans Affairs.
Headstones, markers and niche covers are furnished by the Department of Veterans Affairs National Cemetery Administration for deceased veterans worldwide. The contract awarded to Chris Weyrick is for inscription services for these headstones, markers and niche covers.
US Federal Contractor Registration completed Chris Weyrick's CCR registration and ORCA filing in September of 2011.
The Abraham Lincoln National Cemetery is located approximately 50 miles south of Chicago in Elwood, IL. It was dedicated as the 117th national cemetery within the Department of Veterans Affairs National Cemetery Administration. President Lincoln was the 16th President of the United States; he signed the law authorizing national cemeteries in the United States on July 17, 1862. Once fully developed, the cemetery will provide 400,000 burial spaces.
The Georgia Tech Procurement Assistance Center has estimated that nearly 20% of CCR records errors or omissions. It is extremely important that contractors' CCR and ORCA registration are complete and accurate. Failure to complete and maintain the required government registrations can result in payment delays or disqualification for contract awards. Serious errors may even result in fines or punitive action. To win their first contract, most businesses spend an average of 20 months and $100,000 marketing their business to contracting agencies. If their registration is incomplete or incorrect, all that time and money will have been wasted.
To help small businesses avoid costly errors, US Federal Contractor Registration is offering a free evaluation and review of vendors' government registration, including their CCR registration and ORCA filing. During the evaluation, a Placement Specialist will review the company's government contractor registration to ensure it is complete, contains the correct information and is optimized to help them win government contracts. To receive this free evaluation, interested businesses should contact the toll free Contractor Helpline at #877-252-2700. Placement Specialists can also prepare a free government contracting profitability assessment to help business owners review government spending trends within their industry and identify current contracting opportunities. Since the company was founded in 2010 by Eric Knellinger, thousands of businesses have turned to US Federal Contractor Registration to get help completing their registration and winning government contracts.
US Federal Contractor Registration is a third party registration firm that has helped thousands of businesses complete their CCR registration and bid on contracts. US Federal Contractor Registration pairs businesses with a dedicated case manager who helps them every step of the way from initial registration to bidding on contracts. To request a free evaluation and assessment by a Placement Specialist for your business, call the Contractor Helpline at 877-252-2700 ext 1 or visit our blog at https://www.uscontractorregistration.com/.
###