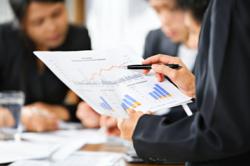 St. Petersburg, FL (PRWEB) December 07, 2011
US Federal Contractor Registration is urging government contractors not to overlook market research when they are looking for available contracts.
With the Super Committee's failure to reach a deficit reduction deal in November, a sequester mechanism was triggered involving $1.2 Trillion in automatic across the board cuts which will take effect in 2013. While there has been no official word on how these budget cuts will affect government procurement and acquisition programs, The Hill blog has predicted that many smaller defense firms may end up out of business entirely if the cuts go through. For this reason, it's important that contracting firms begin building strategies now in order to survive widespread federal budget cuts.
While identifying target markets has always been an important part of federal contracting, government contractors should make this a higher priority than in the past in order to develop a more effective and efficient bidding strategy. Eric Knellinger, President of US Federal Contractor Registration, advises government contractors to thoroughly research agency spending patterns in order to identify which agencies need their product or service before placing bids. Additionally, government contractors should research which companies in their industry have been awarded contracts in the past, what contracting vehicles targeted agencies prefer to use and whether any planned projects would require their product or service. It may also be helpful for contractors to use FOIA requests to see past proposals that have won contract awards from the target agency, if possible. Business owners who need guidance determining their target market can call the Contractor Helpline at (877) 252-2700 ext 1 for assistance.
There are other strategies that can help government contractors bid more effectively. Scheduling a meeting with a target agency's Office of Small and Disadvantaged Business Utilization, or OSDBU, is also important. The OSDBU can help the contractor determine if their capabilities are a good match with the agency's needs, agency insider information on policies and culture, even referrals to other agencies with a personal introduction if a better match exists in a different agency. If a bid is rejected by an agency, the vendor should request a debriefing from that agency in order to find out why their bid was rejected. Most agencies are happy to provide this information; common reasons include too high/too low price quoted, lack of past performance/prior experience or an error in filling out the paperwork. Once contractors know why their proposal or quote was rejected, they can avoid making the same mistake the next time they bid.
In order to bid, perform on or receive payment for federal government contracts, vendors must submit the required contractor registration, which includes obtaining a D&B number as well as completing their CCR registration and ORCA filing. Contractors interested in FEMA contracts must also complete a FEMA Vendor Profile. The Contractor Helpline also helps vendors verify that their registration is complete and correct at (877) 252-2700 ext 1.
According the Federal Procurement Data System, obligated dollars tend to historically increase in December each fiscal year above the national average, indicating a higher number of contract awards than most other months. Therefore, it is important for vendors to take action immediately if they wish to place a competitive bid on a contract before the end of the calendar year.
US Federal Contractor Registration is a third party registration firm that has helped thousands of businesses complete their CCR registration and bid on contracts. US Federal Contractor Registration pairs businesses with a dedicated case manager who helps them every step of the way from initial registration to bidding on contracts. To request a free evaluation and assessment by a Placement Specialist for your business, call the Contractor Helpline at (877) 252-2700 ext 1 or visit our website at https://www.uscontractorregistration.com/.
###