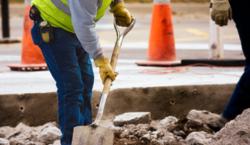 St. Petersburg, FL (PRWEB) December 26, 2011
Contractors are still needed to assist disaster relief efforts in areas impacted by Hurricane Irene last August, according to data reported on the Federal Procurement Data System. US Federal Contractor Registration is urging small businesses along the East Coast to get registered immediately in order to take advantage of the opportunities still available while helping bring relief to the families and communities still struggling to recover from the historic storm.
On August 21st, 2011, Hurricane Irene formed in the Atlantic, making landfall over the Eastern North Carolina Outer Banks on August 27th, 2011, according to Wikipedia. The storm tore a path up the East Coast. Although it weakened into a tropical storm, Irene caused an estimated $7 billion in damages and left 56 deaths in its wake.
FEMA is still working to help impacted regions recover from Irene and is in need of qualified, registered businesses to assist them. Although emergency supplies and debris removal vendors are typically needed for disaster relief, other industries are also being tapped. A report issued by the Federal Procurement Data System shows Hurricane Irene FEMA contracts being recently awarded for office equipment, mobile home pad rentals, housekeeping, water utilities and communications support just to name a few. Other contracts awarded since the disaster include educational services, plumbing equipment rental, shipping services, clothing, architectural services and security system purchases. Many of the contracts have been awarded to small businesses, women owned businesses and service disabled veteran owned businesses.
In order to meet federal mandates requiring at least 23% of all contracting dollars be awarded to small businesses, more companies capable of handling these federal contracts must complete their CCR registration and ORCA filing immediately. Every year, the federal government falls short of its procurement goal. In 2009, only 22% of the $442 billion set aside for small businesses was awarded, according to US Federal Contractor Registration. "There are not enough qualified, properly registered businesses," said Dan Driscoll, treasurer at US Federal Contractor Registration. "If there were, the government wouldn't have a problem meeting that goal."
In order to qualify for FEMA contract awards, vendors must first complete the required registration. This begins with obtaining a DUNS number, followed by completing CCR registration and submitting their ORCA filing, then finally completing the FEMA Vendor Profile. Failure to complete registration accurately and in a timely manner can result in delayed payment or lost opportunities due to ineligibility for federal contracts.
To help small businesses qualify for Hurricane Irene FEMA contracts and other federal contracting opportunities, US Federal Contractor Registration offers a case manager to help vendors navigate the red tape and get their registration completed quickly. Their services cover every step of the registration process, as well as optional marketing services to help vendors build their brand with purchasing officers and find work in the federal market. Their Contractor Helpline can also assist interested business owners identify current opportunities and market trends before spending any time or money pursuing government contracts.
In addition, businesses who start working with a case manager to perform their registration or marketing by December 31st can write off the cost on their 2011 tax return as a business expense while making an investment in their company's future revenue.
Business owners can get immediate contracting help by calling the Contractor Helpline toll free at (877) 252-2700 ext 1. A Placement Specialist can then help them find current government contracting opportunities, purchasing trends for federal agencies and review their registration for errors that could impact their ability to win government contracts.
US Federal Contractor Registration is a third party registration firm that has helped thousands of businesses complete their CCR registration and bid on contracts. US Federal Contractor Registration pairs businesses with a dedicated case manager who helps them every step of the way from initial registration to bidding on contracts. To request a free evaluation and assessment by a Placement Specialist for your business, call the Contractor Helpline at (877) 252-2700 ext 1 or visit our website at https://www.uscontractorregistration.com/.
###