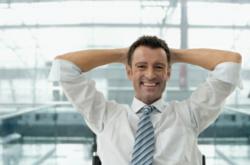 St. Petersburg, FL (PRWEB) December 29, 2011
US Federal Contractor Registration is advising small businesses to practice persistence when pursuing their first federal government contracts.
A report released by the American Express OPEN for Government Contracts: Victory in Procurement (VIP) for Small Business Program on "Trends in Federal Contracting for Small Businesses" indicates that small businesses placed an average of 4.4 bids and spent an average of $103,827 to win their first contract during 2011.
"Identifying their target market and researching their competition will go a long way towards helping these small businesses win their first contract," says Eric Knellinger, President of US Federal Contractor Registration. As a part of the third party registration firm's marketing program, case managers help small businesses identify which contracting officers have purchased their product or service in the past, as well as which prime contractors in their industry have been awarded contracts in their area.
Small businesses can get immediate contracting help by calling the Contractor Helpline toll free at (877) 252-2700 ext 1. A Placement Specialist can then help them find current contracting opportunities, purchasing trends for federal agencies and review their registration for errors that could impact their ability to win government contracts.
The United States Government is the biggest consumer in the world, purchasing billions of dollars in goods and services every year. Even during times of economic uncertainty and reduced spending, the US Federal Government spent nearly $477 billion on government contracts during the 2011 fiscal year.
Unfortunately, many small businesses enter into government contracting without performing the necessary market research, dedicating their resources to this venture without developing a plan for success.
To avoid wasting valuable time and money while pursuing their first contract, US Federal Contractor Registration urges all business owners to perform thorough market research before they take any other action towards bidding on contracts. Their new free government market assessment is just the first step businesses can take to examine market trends and opportunities. By reviewing where the government is currently spending their money and which agencies are buying in a particular industry, vendors can determine if there is a strong enough demand for their product or service. An assessment can also help them identify which agencies should be targeted when marketing their business to government buyers and building relationships.
Like any business venture, the odds of success tend to be higher for firms who perform thorough research before committing to any further action. While researching the Federal market may not guarantee success, a free government market assessment can give companies the information they need to make wise marketing decisions while pursuing a government contract, therefore boosting their chance of succeeding.
US Federal Contractor Registration is a third party registration firm that has helped thousands of businesses complete their CCR registration and bid on contracts. US Federal Contractor Registration pairs businesses with a dedicated case manager who helps them every step of the way from initial registration to bidding on contracts. To request a free evaluation and assessment by a Placement Specialist for your business, call the Contractor Helpline at (877) 252-2700 ext 1 or visit our website at https://www.uscontractorregistration.com/.
###