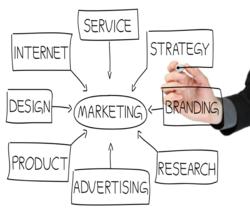 St. Petersburg, FL (PRWEB) December 30, 2011
US Federal Contractor Registration is urging business owners to complete any tax deductible business expenses before the day's end, including the US Federal Government Marketing program. Careful timing of this investment can help government contractors reduce their 2011 tax obligation while also generating new revenue in 2012 through federal contracting opportunities.
The federal government has already awarded over $19 Billion in government contracts nationwide since October 1st, 2011, according to USASpending. Over half the contracts awarded so far have been awarded to small businesses. The United States Government is one of the world's largest consumers, spending over $489 Billion on goods and services from private companies and awarding over $544 Billion in grants.
Today is the last business day of the year and the last chance business owners will have to write off the US Federal Government Marketing program on their 2011 tax return.
Companies new to government contracting and small business owners are strongly encouraged by the Small Business Administration to aggressively market their products and services to buyers in order to effectively compete in the federal market. A recent report on "Trends in Federal Contracting for Small Businesses" by American Express OPEN shows small business contractors spend an average of $103,827 to win their first government contract.
Although many small businesses assume they can't compete with big companies or fulfill the government's needs, the reality is that over $92 Billion in contracts were awarded to small businesses during the 2011 fiscal year according to USASpending. Federal regulations such as the Small Business Act and assistance programs like the 8(a) Business Development Program also help create in-roads for small businesses to compete for government contracts.
Contractors who complete CCR registration and then sit back and wait for contracts to come rolling in do so at their peril. "Marketing is absolutely essential for small businesses to succeed in government contracting," says Eric Knellinger, president of US Federal Contractor Registration. "Even though there are over 620,000 businesses currently registered in CCR with hundreds more registering every month, contracts seem to be awarded to the same vendors over and over again. Why? Because the businesses winning those contracts took the time to build their brand and develop a relationship with those purchasing officers."
The US Federal Government Marketing program has helped hundreds of inexperienced vendors start off right by establishing their brand with government buyers, registering their profile on all the official government websites, sending notification of new bids directly to their email and developing a personalized government business plan which includes the names and contract information for contracting officers who have purchased similar products and services in the past.
Business owners can get immediate contracting help by calling the Contractor Helpline toll free at (877) 252-2700 ext 1. A Placement Specialist can then help them find current contracting opportunities, purchasing trends for federal agencies and review their registration for errors that could impact their ability to win government contracts. Business owners should hurry if they want to start marketing their business to federal buyers before the end of the year; 2012 is just over a week away!
US Federal Contractor Registration is a third party registration firm that has helped thousands of businesses complete their CCR registration and bid on contracts. US Federal Contractor Registration pairs businesses with a dedicated case manager who helps them every step of the way from initial registration to bidding on contracts. To request a free evaluation and assessment by a Placement Specialist for your business, call the Contractor Helpline at (877) 252-2700 ext 1 or visit our website at https://www.uscontractorregistration.com/.
# # #