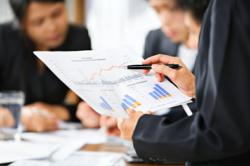 St. Petersburg, FL (PRWEB) January 24, 2012
During the last month, 21% of the federal government contracts put out for competition received only a single offer, according to a report on the Federal Procurement Data System. Of the 11,566 contracts receiving offers from only a single vendor (totally over $1 billion), only half were awarded to small businesses. Minority owned businesses were awarded 10% of those contracts, women owned businesses won about 12%, and veteran owned firms only accounted for 8% of awarded contracts. Only 2 of the 11,566 contracts were awarded to 8(a) participants. During Fiscal Year 2011, over $59 billion in contracts put out for competition were awarded to vendors who were the solicitation's sole offeror.
Putting contracts out for bid helps to increase contracting opportunities, especially for small businesses, veterans, women and minorities. These numbers illustrate only a fraction of the opportunities available for small businesses that complete registration and compete for government contracts.
In order to meet federal mandates that at least 23% of all contracting dollars be awarded to small businesses, more companies capable of handling these federal contracts must complete their CCR registration and ORCA filing immediately. Every year, the federal government falls short of its procurement goal. In 2009, only 22% of the $442 billion set aside for small businesses was awarded, according to US Federal Contractor Registration. "There are not enough qualified, properly registered businesses," said Dan Driscoll, treasurer at US Federal Contractor Registration. "If there were, the government wouldn't have a problem meeting that goal."
In order to bid on and work government contracts, businesses must obtain a DUNS number and must complete CCR and ORCA registration. Successful contractors also develop aggressive government marketing plans which include the creation of a profile on government websites such as the SBA's Dynamic Small Business Search and automated bid notifications to their email. US Federal Contractor Registration is strongly encouraging small businesses to ensure their registration is complete and correct so they don't miss out on the new opportunities available in government contracting. Information on how to win federal government contracts can be requested through the Contractor Helpline at (877) 252-2700 ext 1.
Unfortunately, many vendors who try to complete their CCR registration on their own run into problems. The Georgia Tech Procurement Assistance Center has reported that nearly 20% of all current CCR records contain errors or omissions. Judy Bradt has stated that in order to win their first contract, most businesses spend an average of 20 months and $100,000 marketing their business to contracting agencies. Problems with CCR and ORCA will cost those businesses even more time and money as even simple mistakes can disqualify a vendor from a contract award or even result in fines and punitive actions.
To help small businesses avoid costly errors, US Federal Contractor Registration is offering a free evaluation and review of vendors' government registration, including their CCR registration and ORCA filing. During the evaluation, a Placement Specialist will review the company's government contractor registration to ensure it is complete, contains the correct information and is optimized to help them win government contracts. To receive this free evaluation, interested businesses should contact the toll free Contractor Helpline at (877) 252-2700 ext 1. Placement Specialists can also prepare a free government contracting profitability assessment to help business owners review government spending trends within their industry and identify current contracting opportunities.
US Federal Contractor Registration is a third party registration firm that has helped thousands of businesses complete their CCR registration and bid on contracts. US Federal Contractor Registration pairs businesses with a dedicated case manager who helps them every step of the way from initial registration to bidding on contracts. To request a free evaluation and assessment by a Placement Specialist for your business, call the Contractor Helpline at (877) 252-2700 ext 1 or visit our website at https://www.uscontractorregistration.com/.
# # #