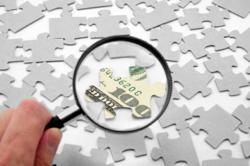 St. Petersburg, FL (PRWEB) January 27, 2012
The Pentagon recently released their proposals to cut the defense budget by $487 billion during the next 10 years. The proposed budget includes reductions for the Army and Marine Corps while investing the savings from personnel cuts in high-tech weapons systems. Base closures are also very likely in the near future. The budget reflects the military's shift from two long, drawn out ground wars to a new focus on the Asian and Pacific regions.
The cuts come as a result of the sequestration process triggered by the congressional super committee's failure to reach an agreement on budget cuts last November. $1.2 Trillion in automatic across the board cuts are scheduled to take effect in 2013.
The proposed cuts have received sharp criticism from some opponents, however any reduction in military spending is likely to receive backlash. Many of the changes proposed, such as a personnel reduction in the Army and a shift to a more mobile, technologically advanced military force, were already being discussed long before the budget proposal was released.
The budgetary cuts do not signal the end of defense contracting; on the contrary, there will still be a high demand for technology and weapons as the military turns its focus away from Iraq and Afghanistan, instead focusing on advanced technology and weapons systems to support activities in Asia and the Pacific regions. While troop levels in the Army and Marine Corps are reduced, focus will turn instead toward the Navy and Air Force. Contracting officers however will place an even higher emphasis on getting the best value for the lowest prices. Interested vendors will need to work even harder to demonstrate how their product or service will best meet the needs of federal buyers who expect even greater discounts from contractors.
In order to bid, perform on or receive payment for federal government contracts, vendors must submit the required contractor registration, which includes obtaining a D&B number as well as completing their CCR registration and ORCA filing. Contractors interested in FEMA contracts must also complete a FEMA Vendor Profile. The Contractor Helpline also helps vendors verify that their registration is complete and correct at (877) 252-2700 ext 1.
While identifying target markets has always been an important part of federal contracting, government contractors should make this a higher priority than in the past in order to develop a more effective and efficient bidding strategy. "Identifying their target market and researching their competition will go a long way towards helping these small businesses win their first contract," says Eric Knellinger, President of US Federal Contractor Registration. As a part of the third party registration firm's marketing program, case managers help small businesses identify which contracting officers have purchased their product or service in the past, as well as which prime contractors in their industry have been awarded contracts in their area. It may also be helpful for contractors to use FOIA requests to see past proposals that have won contract awards from the target agency, if possible. Business owners who need guidance determining their target market can call the Contractor Helpline at (877) 252-2700 ext 1 for assistance.
There are other strategies that can help government contractors bid more effectively. Scheduling a meeting with a target agency's Office of Small and Disadvantaged Business Utilization, or OSDBU, is also important. The OSDBU can help the contractor determine if their capabilities are a good match with the agency's needs, agency insider information on policies and culture, even referrals to other agencies with a personal introduction if a better match exists in a different agency. If a bid is rejected by an agency, the vendor should request a debriefing from that agency in order to find out why their bid was rejected. Most agencies are happy to provide this information; common reasons include too high/too low price quoted, lack of past performance/prior experience or an error in filling out the paperwork. Once contractors know why their proposal or quote was rejected, they can avoid making the same mistake the next time they bid.
US Federal Contractor Registration is a third party registration firm that has helped thousands of businesses complete their CCR registration and bid on contracts. US Federal Contractor Registration pairs businesses with a dedicated case manager who helps them every step of the way from initial registration to bidding on contracts. To request a free evaluation and assessment by a Placement Specialist for your business, call the Contractor Helpline at (877) 252-2700 ext 1 or visit our website at https://www.uscontractorregistration.com/.
###