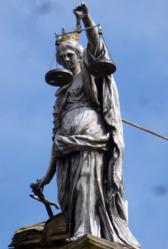 St. Petersburg, FL (PRWEB) February 15, 2012
A breaking news article in the Chicago Tribune yesterday announced that two Illinois contractors have been separately accused of fraud for falsely bidding on and taking several government contracts set aside for women and minorities. Elizabeth Perino, 57, signed up as a "sham" subcontractor on several projects which, according to the charges, her company "did not perform, manage or supervise". Another contractor, Anthony Cappello, 48, fraudulently claimed his company was a woman-owned, disadvantaged small business and was awarded over $2.3 million in government contracts.
These are certainly not the first cases of ineligible companies using the government's procurement system to fraudulently win government contracts designed to assist socially or economically disadvantaged businesses. The SBA's (Small Business Association)8(a) program was created to help small businesses owned by women, minorities, veterans or the disabled have access to the federal procurement market. To qualify for the SBA's 8(a) program, a business must be owned and controlled by one or more socially and economically disadvantaged individuals, who are of good character, citizens of the United States and show potential for success.
According to the U.S. Government Accountability Office, from October 2008 to January 2010, 14 firms were identified that fraudulently received government contracts worth more than $325 million. Among the 14 firms, 13 had misrepresented their eligibility in the program in order to fraudulently acquire and maintain their 8(a) status to obtain federal contracts. During the study, the U.S. Government Accountability Office set up four fake businesses with falsified applications to test whether SBA's 8(a) application process were sufficient to prevent ineligible firms from entering the program. They found that the SBA's application process had both strengths and weaknesses. Out of the four fake firms, the SBA was able to correctly determine that three were not eligible for the 8(a) program. However, one bogus firm was able to obtain 8(a) certification using fabricated documentation and fictitious owner information.
Although one out of the four fake businesses was able to pass the SBA's 8(a) application process, the consequences of fraudulently entering into the government's procurement market far outweigh the benefits. One consequence is that businesses may miss out on a contract award because their CCR registration is not completed correctly. If somehow a business is able to fraudulently get a contract, incorrect data in the registration could prevent the government from paying for the work performed. The government considers the contractor to be solely responsible for the accuracy and completeness of the information contained in CCR and ORC and for any liability resulting from the government's reliance on that data. In particular, liability under the False Claims Act stipulates that any person who knowingly makes a false claim for payment or approval, or uses false information in order to be paid or approved, will be held liable to the US government for a civil penalty of $5000-$10000, plus three times the amount of damages sustained by the government due to the contractor's actions. Additionally, unlike in criminal law, specific knowledge of the misinformation is not required. What is required is only that the accused acted in disregard to the truthfulness of the information.
"While opportunities do exist for government contractors who qualify for these set-aside programs, they are only a very small percentage of the total number of contracts available," explained Eric Knellinger, President of US Federal Contractor Registration. "The penalties for intentionally falsifying your CCR registration can be devastating and far outweigh any possible short term benefits. It's simply not worth it."
To avoid these consequences, businesses should make sure information is complete and correct, in particular when it comes to financial information and metrics used to consider whether or not the company qualifies as a small business. Also, if any of this information changes, it is very important that these changes be updated in CCR and ORCA. While the procedural paperwork may seem like a preliminarily inconvenience on the way to a big contract, easily avoided errors can quickly turn this molehill into a mountain. While a simple mistake on a CCR registration likely won't lead to criminal charges, no business owner wants to undergo a federal investigation due to suspected contract fraud.
US Federal Contractor Registration is a third party registration firm that has helped thousands of businesses complete their CCR registration and bid on contracts. US Federal Contractor Registration pairs businesses with a dedicated case manager who helps them every step of the way from initial registration to bidding on contracts. To request a free evaluation and assessment by a Placement Specialist for your business, call the Contractor Helpline at (877) 252-2700 ext 1 or visit our website at https://www.uscontractorregistration.com/.
###