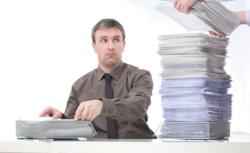 St. Petersburg, FL (PRWEB) March 16, 2012
The Central Contractor Registration website has recently posted a notice informing registrants of a delay in processing due to a backlog in the DoD CAGE code validation. While processing can normally take anywhere from 5-7 business days, the backlog is adding up to an extra week to the processing time.
US Federal Contractor Registration is recommending vendors who need to register or renew their registration do so as early as possible to mitigate any possible delays. Those who wait until a contract is about to be awarded or a payment is due may face unnecessary frustration and even monetary losses due to the extended processing time. Errors or mistakes while completing CCR registration can further delay processing and CAGE assignment. Failure to maintain CCR registration can result in missed contract opportunities and inability to receive federal payments.
In order to qualify for federal contracts, businesses must complete the required registration. The minimum registration requirements include obtaining a D&B DUNS number, registering with CCR, and completing the ORCA filing. Vendors may also be required to complete additional registration steps for individual agencies, such as submitting a FEMA Vendor Profile for FEMA contracts.
Unfortunately, many vendors who try to complete their CCR registration on their own run into problems. The Georgia Tech Procurement Assistance Center has reported that nearly 20% of all current CCR records contain errors or omissions. Judy Bradt estimates that businesses spend an average of 20 months and $100,000 marketing their business to contracting agencies just to win their first contract. Problems with CCR and ORCA will cost those businesses even more time and money as even simple mistakes can disqualify a vendor from a contract award or even result in fines and punitive actions.
Additionally, there are many rules and regulations that govern federal contracting. The Federal Acquisition Regulations manual, which regulates government contracting and instructs vendors how to complete the ORCA, is over 2000 pages long and written in legal terms that may confuse the average contractor.
For this reason, US Federal Contractor Registration offers businesses a case manager to work with through registration and answer any questions they have about government contracting. Just like hiring an accountant to handle their taxes, US Federal Contractor Registration's case managers ensure that all the required registration for federal contracting is completed quickly and accurately. If any problems arise their experience and knowledge allows them to immediately implement solutions.
Business owners can get immediate contracting help by calling the Contractor Helpline toll free at (877) 252-2700 ext 1. A Placement Specialist can then help them find current contracting opportunities, purchasing trends for federal agencies and review their registration for errors that could impact their ability to win government contracts.
Although many small businesses assume they can't compete with big companies or fulfill the government's needs, the reality is that over $92 Billion in contracts were awarded to small businesses during the 2011 fiscal year according to USASpending. Federal regulations such as the Small Business Act and assistance programs like the 8(a) Business Development Program also help create in-roads for small businesses to compete for government contracts.
US Federal Contractor Registration is a third party registration firm that has helped thousands of businesses complete their CCR registration and bid on contracts. US Federal Contractor Registration pairs businesses with a dedicated case manager who helps them every step of the way from initial registration to bidding on contracts. To request a free evaluation and assessment by a Placement Specialist for your business, call the Contractor Helpline at (877) 252-2700 ext 1 or visit our website at https://www.uscontractorregistration.com/.