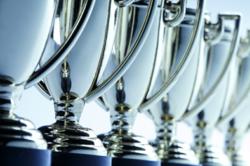 Mr. McNichols is an individual of distinct character and proved to be a very highly competent customer service representative, with a special quality of communication - "People Skills". He has a positive and pro-active team player attitude.
St. Petersburg, FL (PRWEB) March 18, 2012
US Federal Contractor Registration is proud to announce receipt of a letter of commendation sent by Gordon L. Brooks, President and CEO of Guard Force International Inc, in praise of Joe McNichols.
Guard Force International Inc was in the process of bidding on a major federal solicitation and needed to update their D&B, CCR, and ORCA records to reflect a name change. Unfortunately, their Vice President / Marketing Director who normally handled such matters was hospitalized due to a recent stroke. When Mr. Brooks called US Federal Contractor Registration, he was connected to Mr. McNichols, who assured him that everything would be taken care of. Mr. McNichols took the time to fully explain the process and followed up by telephone three additional times to check the status of Guard Force International's CCR registration.
Several weeks later, Mr. McNichols followed up again by telephone and although Mr. Brooks was overwhelmed and emotionally upset by the issue, Mr. McNichols continued to reassure him and personally walk him through the process necessary to complete the registration. After several hours, the registration was successfully completed, thanks to Mr. McNichols' guidance and perseverance.
In his letter to US Federal Contractor Registration, Mr. Brooks states:
"I wanted to take a moment to fully express my appreciation for Mr. Joe McNichols attention to detail and his hard work with making things happen. It is the selfless dedication as a Customer Service Representative that makes your Department one of the best resources for vendors servicing the Federal Government. I want to thank your Department and Mr. Joe McNichols for your commitment and dedication to duty. It is genuinely, and [sic] honor and a pleasure to know people have your best interest!"
Joe McNichols and US Federal Contractor Registration have helped thousands of companies complete the registration required in order to bid on and win federal government contracts. Mr. McNichols' past clients also include Sears Holdings, XS International, ServiceMaster Clean and Rock Crazy.
In order to qualify for federal contracts, businesses must complete the required registration. The minimum registration requirements include obtaining a D&B DUNS number, registering with CCR, and completing the ORCA filing. Vendors may also be required to complete additional registration steps for individual agencies, such as submitting a FEMA Vendor Profile for FEMA contracts.
Unfortunately, many vendors who try to complete their CCR registration on their own run into problems. The Georgia Tech Procurement Assistance Center has reported that nearly 20% of all current CCR records contain errors or omissions. Judy Bradt estimates that businesses spend an average of 20 months and $100,000 marketing their business to contracting agencies just to win their first contract. Problems with CCR and ORCA will cost those businesses even more time and money as even simple mistakes can disqualify a vendor from a contract award or even result in fines and punitive actions.
For this reason, US Federal Contractor Registration offers businesses a case manager to work with through registration and answer any questions they have about government contracting. Just like hiring an accountant to handle their taxes, US Federal Contractor Registration's case managers ensure that all the required registration for federal contracting is completed quickly and accurately. If any problems arise their experience and knowledge allows them to immediately implement solutions.
US Federal Contractor Registration is a third party registration firm that has helped thousands of businesses complete their CCR registration and bid on contracts. US Federal Contractor Registration pairs businesses with a dedicated case manager who helps them every step of the way from initial registration to bidding on contracts. To request a free evaluation and assessment by a Placement Specialist for your business, call Joe McNichols at (877) 252-2700 ext 727 or visit our website at https://www.uscontractorregistration.com/.