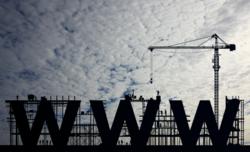 St. Petersburg, FL (PRWEB) March 27, 2012
Government contractors who invest in flashy websites may find they're not reaching their target audience. As more business is done online the threat from hackers and malware increases. With such sensitive information at risk, the firewalls protecting government offices are some of the strictest and most difficult to pass through. For business owners, this means that their flashy, image heavy website with all the bells and whistles will likely be blocked if a contracting officer tries to view it, as reported on the Government Contracting Tips website.
Eric Knellinger, President of US Federal Contractor Registration, weighed in on how detrimental this can be for both contractors and contracting officers. "Federal agencies are under a lot of pressure to spend taxpayers' money carefully. When it comes to awarding contracts to responsible vendors, one of their best resources for evaluating a contractor is that company's website. However, if the website can't pass through the firewall the contracting officer can't thoroughly assess that company's capabilities and that vendor may not win a contract they were well qualified for."
The Federal Acquisition Regulations require contracting officers in many circumstances to perform market research during the contracting process. This often includes researching potential vendors on the web and visiting their website. Contractors who either do not have a website or whose website cannot be accessed through federal firewalls are missing a crucial opportunity to connect with potential customers.
In order to win government contracts, businesses need to have strategies in place to market their services to federal buyers. Having an easy to navigate website set up specifically for government contracting can make all the difference when it comes to being awarded government contracts or not. GovKinex offers a solution through the design and creation of simple, government friendly websites which federal officers can quickly scan to obtain all of the necessary information they need in order to make a decision on awarding contracts.
According to a 2011 Microsoft Research study, Chao Liu and colleagues found that web users only spend an average of 10-20 seconds on each web page. Government procurement officers are not much different than the average consumer in this regard. Even if a company's website makes it through the government's hefty firewall protection, a flashy site may distract the officer away from pertinent information that may have otherwise won that company a contract. When there is only a matter of seconds to communicate information to a consumer, it is very important to be in control of what knowledge they walk away with. Content needs to be succinct, informative, and engaging in order to keep contracting officers interested and to provide them with the answers they are looking for.
When GovKinex creates a website for government contracting, there is a deliberate attempt to provide procurement officers with all the information they will need in order to evaluate a company's capabilities in regards to government contracting. The website is set up to include pertinent contracting information that may otherwise not appear on the company's regular site. While an individual company may not know what government procurement officers are looking for when they visit their site, GovKinex knows the exact information that needs to be on a website to help a company win government contracts.
The GovKinex package includes a complete government business plan designed to provide your business direct access to buyers and prime vendors in your industry. If the business has not already done so, they will be registered in CCR and ORCA. Businesses will be added to the federal government search database and receive monthly e-mail bid notification, as well as a full year of contract support. A website in standard federal government format is also included. In addition to the web development, businesses will receive a branded domain name, web hosting, unlimited updates for one year, search engine optimization and Google Places setup. This package will help those small businesses who are still in the dark about government contracting and will get them started on the path to winning federal contracts.
US Federal Contractor Registration is a third party registration firm that has helped thousands of businesses complete their CCR registration and bid on contracts. US Federal Contractor Registration pairs businesses with a dedicated case manager who helps them every step of the way from initial registration to bidding on contracts. To request a free consultation, call GovKinex's Small Business Acquisition Manager James Logan at (877) 252-2700 ext 709 or visit http://www.govkinex.com/.