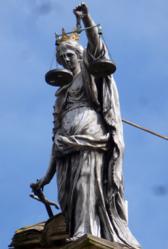 St. Petersburg, FL (PRWEB) April 10, 2012
Excessive spending by the GSA for the 2010 biennial Western Regions Conference has made headlines across the nation during the past week; however the disregard for federal acquisitions regulations by the agency charged with safeguarding the public's money is of particular concern to government contractors.
The Western Regions Conference cost taxpayers a total of $822,751, including over $130,000 solely on scouting and planning trips. $146,527 was spent on food and beverages, including breakfasts totaling over $44 per person. Other expenses included a mind reader, clown, and yearbooks for attendees.
According to the 2012 Management Deficiency Report by GSA Inspector General Brian Miller, GSA officials violated multiple contracting procedures and regulations by awarding contracts set aside for small businesses to large corporations and disclosing competitors' bids to contractors in order to allow them to submit a winning bid on a contract.
Unfortunately, such abuses are becoming commonplace in federal contracting practices. In 2011, it was revealed that 72 of the federal government's top 100 small business contractors were some of the world's largest companies, raking in billions of contracting dollars. A three day DEA conference held in 2008 in Istanbul cost taxpayers far more than the GSA's lavish outing, yet received far less public outcry, according to Bloomberg. Despite the Obama administration's efforts, three out of four "small business" government contracts go to large businesses, according to Inc.com.
US Federal Contractor Registration seeks to help small businesses overcome these statistics by giving contractors the tools they need to find federal buyers and compete for contracts.
"We are extremely disappointed by the GSA's impropriety and other abuses of power by those responsible for safeguarding taxpayers' money," commented Eric Knellinger, President of US Federal Contractor Registration. "Private industry may be criticized for charging for services that the government claims to offer for 'free', however we have repeatedly seen how these abuses and violations actually cost taxpayers billions of dollars in misappropriated funds every year. This is precisely why US Federal Contractor Registration was established – to give small businesses a fair shot at the contracts and opportunities the federal government is supposed to be setting aside just for them."
Politico has reported that Senate Majority Whip Richard J. Durbin declared the GSA conference and "absolutely outrageous expenditure of taxpayers' money" and has promised Congressional hearings to investigate further.
US Federal Contractor Registration is a third party registration firm that has helped thousands of businesses complete their CCR registration and bid on contracts. US Federal Contractor Registration pairs businesses with a dedicated case manager who helps them every step of the way from initial registration to bidding on contracts. To request a free evaluation and assessment by a Placement Specialist for your business, call the Contractor Helpline at (877) 252-2700 ext 1 or visit their website at https://www.uscontractorregistration.com/.