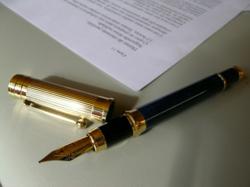 St. Petersburg, FL (PRWEB) April 25, 2012
Federal contractors are about to see big changes in how they complete the required registration. Starting in May 2012, contractors will be prompted to establish a new login for the System for Award Management (SAM) and then migrate their CCR registration and ORCA certification to SAM.
SAM will be combining the eight current federal procurement systems and Catalog of Federal Domestic Assistance into one single, streamlined system. The According to the SAM website, phase one will affect users of CCR, FedReg, ORCA and EPLS. Later phases will integrate remaining systems, including FBO.gov.
The new SAM system offers many benefits to contractors. Rather than needing a separate login for every procurement system, vendors will soon be able to access everything with a single SAM login. Data will also only need to be entered once, reducing the risk of duplicated or conflicting information. Also, rather than needing to keep track of several different websites, vendors will soon be able to register, file reps and certs, and search for contracting opportunities all from a single location.
US Federal Contractor Registration is preparing to assist vendors with the migration. "Any time a new system like this is introduced, no matter how simple it is, many contractors experience problems and need help getting set up," commented Eric Knellinger, President of US Federal Contractor Registration. The third party registration firm will be helping contractors with SAM migration when the new system launches next month.
US Federal Contractor Registration is the largest third party processor in the world, assisting vendors with CCR registration, ORCA filing preparation, government marketing, and online web brochures. More information about their services may be requested through the Contractor Helpline at (877) 252-2700 ext 1.
To qualify for government contracts, businesses must obtain a DUNS number and must complete CCR and ORCA registration. Successful contractors also develop aggressive government marketing plans which include the creation of a profile on government websites such as the SBA's Dynamic Small Business Search and automated bid notifications to their email.
One of the biggest challenges facing vendors may be the authentication portion of migration. Since CCR and ORCA registrations only need to be updated once per year, vendors may experience difficulty if they are not using the same email address they originally registered with and cannot remember their login details. "We deal with these types of issues every day. Contractors would be wise to check their login and password now rather than next month," Mr. Knellinger advised. In addition, any errors currently in present in the CCR registration would be passed on to the new SAM system and could possibly cause problems with the migration.
While resetting a forgotten password can be as simple as answering a few security questions online, the worst case scenario involves sending a certified letter to the Federal Service Desk to request the password be reset – a process which can be very time consuming if overnight mail is not used.
Vendors can check if they're ready for the SAM migration and get help with the process by contacting the Contractor Helpline at (877) 252-2700 ext 1. Placement Specialists are standing by to answer any questions businesses may have about the new system and how to prepare for it.
US Federal Contractor Registration is a third party registration firm that has helped thousands of businesses complete their CCR registration and bid on contracts. US Federal Contractor Registration pairs businesses with a dedicated case manager who helps them every step of the way from initial registration to bidding on contracts. To request a free evaluation and assessment by a Placement Specialist for your business, call the Contractor Helpline at (877) 252-2700 ext 1 or visit our website at https://www.uscontractorregistration.com/.