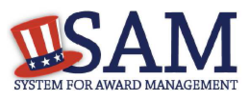 St. Petersburg, FL (PRWEB) May 02, 2012
Grant recipients are advised to check their CCR registration this month in preparation for the upcoming migration to the System for Award Management, or SAM.
There are a number of steps organizations must follow in order to apply for and receive federal funding, including preliminary planning, registration, and grant application. According to Senator Pat Toomey's Federal Grant Info webpage, organizations will need to check their eligibility, register with Grants.gov, and register with US Federal Contractor Registration in order to qualify for federal grants.
US Federal Contractor Registration is a third party registration firm which helps businesses and organizations register to do business with the federal government. Both contractors and grant recipients must complete preliminary registration steps in order to receive funding or be awarded contracts. This includes obtaining a DUNS number and completing CCR registration. Firms who wish to bid on contracts must also complete their ORCA filing to fulfill the reps and certs requirement. US Federal Contractor Registration assists both new and experienced organizations complete this registration quickly and accurately, similar to how an accountant helps businesses with their taxes.
On May 29th, 2012, the GSA has announced the first phase of the SAM migration will take place. This phase will integrate the CCR, ORCA, FedReg and EPLS legacy systems into SAM.
The new SAM system will provide several benefits over the current "siloed" system. Rather than needing several different logins, users will create one login to access all nine legacy systems which will be integrated into SAM by February 2013. The streamlined system should also reduce problems with duplicated or conflicting data being entered by users.
In order to make a smooth transition to SAM, registrants are advised to contact US Federal Contractor Registration to review their registration and assist with the migration. US Federal Contractor Registration's Case Managers are highly experienced with federal data systems and requirements for both contractors and grant recipients. Their service includes a full review of the organization's information to prevent any discrepancies or errors which can delay or complicate migration. When SAM goes live on May 29th, Case Managers will then create a new SAM login for the organization and complete the migration for them.
"It is especially important for grant recipients to stay one step ahead of the upcoming migration," warned Eric Knellinger, President of US Federal Contractor Registration. "Whenever changes are made to these federal systems, you can expect delays in processing and unanticipated issues to pop up. It would be terrible to find your registration lapsed or invalid at such a time with a pending payment on the line."
US Federal Contractor Registration is a third party registration firm that has helped thousands of organizations and businesses complete their CCR registration and apply for federal grants. US Federal Contractor Registration pairs organizations with a dedicated case manager who helps them every step of the way from initial registration to searching Grants.gov. To request a free evaluation and assessment by a Placement Specialist for your organization, call the Grants Helpline at (877) 252-2700 ext 1 or visit our website at https://www.uscontractorregistration.com/.