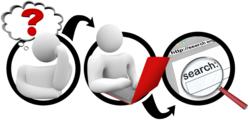 St. Petersburg, FL (PRWEB) May 16, 2012
GovKinex, a division of US Federal Contractor Registration, is currently offering a low cost marketing tool to federal contractors.
Purchasing officers are under pressure to cut budgets which is leading to more competition between vendors. In addition to the already planned automatic cuts due to take effect at the end of this year, Bloomberg Businessweek has reported that House Speaker John Boehner is calling for additional cuts and budget changes to offset any future debt limit increases.
Companies new to government contracting and small business owners are strongly encouraged by the Small Business Administration to aggressively market their products and services to buyers in order to effectively compete in the federal market. Judy Bradt estimates that businesses spend an average of 20 months and $100,000 marketing their business to contracting agencies just to win their first contract. Creating a website highlighting your capabilities as a government contractor should be a major part of any vendor's marketing strategy.
In order to stay competitive, vendors need to find new ways to market to contracting officers. One way to accomplish this is through a GovKinex online brochure. GovKinex offers a marketing solution through the design and creation of simple, government friendly websites which federal officers can quickly scan to obtain all of the necessary information they need to make a decision on awarding contracts.
The GovKinex package includes a complete government business plan designed to provide your business direct access to buyers and prime vendors in your industry. If the business has not already done so, they will be registered in CCR and ORCA. Businesses will be added to the federal government search database and receive monthly e-mail bid notification, as well as a full year of contract support. A website in standard federal government format is also included. In addition to the web development, businesses will receive a branded domain name, web hosting, and unlimited updates for one year. This package will help those small businesses who are still in the dark about government contracting, and will get them started on the path to winning federal contracts.
Unlike traditionally made websites that can cost tens of thousands of dollars to create, GovKinex offers an affordable alternative to small businesses. In addition, the GovKinex online brochure is in a simple format that can be accessed from behind government firewalls. This means no flash, limited images, and no other plugins that can cause the site to be blocked.
Government marketing has already helped many inexperienced vendors start off right by establishing their brand with government buyers on the world wide web, registering their profile on all the official government websites, sending notification of new bids directly to their email and developing a personalized government business plan which includes the names and contract information for contracting officers who have purchased similar products and services in the past.
US Federal Contractor Registration is a third party registration firm that has helped thousands of businesses complete their CCR registration and bid on contracts. US Federal Contractor Registration pairs businesses with a dedicated case manager who helps them every step of the way from initial registration to bidding on contracts. To request a free consultation with a Small Business Acquisition Specialist for your business, call (727) 565-0905 or visit http://www.govkinex.com/ today.