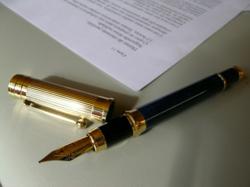 St. Petersburg, FL (PRWEB) May 30, 2012
Contractors are needed to fulfill the federal government's needs in Texas. There are currently over 550 opportunities posted for contractors in the state covering a wide range of products and services, according to the FedBizOpps website.
During the 2012 fiscal year, over $17.1 Billion has been awarded to contractors in Texas, as reported on the USASpending website. The state's contract awards make up 8.16% of contracting dollars awarded nationwide.
To start contracting with the federal government, businesses must complete the required registration. Currently, they must obtain a DUNS number, register in CCR, and file their ORCA. Coming in late July, the CCR and ORCA will be replaced by the System for Award Management, or SAM. Marketing is also necessary for vendors to win contracts. This can include the development of a capabilities statement, researching past contract awards and local agency offices, creation of a Dynamic Small Business Search profile, and launching a government contracting website for the business. For more information about how to register and market to win federal contracts, businesses should contact the Contractor Helpline at (877) 252-2700 ext. 1.
"Texas is one of the top states for federal contracting, but small businesses can only participate if they are properly registered," advised Eric Knellinger, President of US Federal Contractor Registration.
Out of the 57,382 contracts awarded in Texas during 2012, only 4924 were awarded to small businesses according to data recorded on the USASpending website. Contracting officers are required by law to award 23% of all prime contracts to small businesses. Without more properly registered businesses in Texas, this goal will be difficult to accomplish by the end of the fiscal year on September 30th.
The Small Business Administration recommends that small businesses market to federal contracting officers "aggressively" in order to secure contract awards. This is especially important in light of a recent study by the American Express OPEN for Government Contracts study showing that it took new contractors an average of 4.4 bids before they won their first contract. Other studies have shown that it can take anywhere from 6 – 18 months before a firm wins their first federal contract.
US Federal Contractor Registration is a third party registration firm that has helped thousands of businesses complete their CCR registration and bid on contracts. US Federal Contractor Registration pairs businesses with a dedicated case manager who helps them every step of the way from initial registration to bidding on contracts. To request a free evaluation and assessment by a Placement Specialist for your business, call the Contractor Helpline at (877) 252-2700 ext 1 or visit our website at https://www.uscontractorregistration.com/.