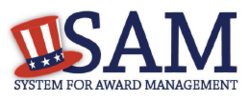 Orlando, FL (PRWEB) July 05, 2012
US Federal Contractor Registration, based in Orlando, FL, is reminding vendors to be prepared for the launch of the new System for Award Management, or SAM, scheduled to occur in late July. While SAM's deployment was originally scheduled for May 29th, 2012, the launch was pushed back in order to allow SAM's engineers further tweak the system and add additional necessary capabilities, according to the SAM website. SAM is being deployed in phases with the first phase incorporating the Central Contractor Registration (CCR), Federal Agency Registration (FedReg), Online Representations and Certifications Application (ORCA), and the Excluded Parties List System (EPLS).
317 elements of CCR registration have been changed, including 58 eliminations and 133 format changes, according to a notice from the GSA. Further changes will also be made to FedReg, EPLS, and ORCA.
Vendors and grant recipients currently registered in CCR and ORCA are strongly encouraged to begin making preparations now in order to avoid problems during the migration to SAM. While most users can expect a smooth transition, several factors can cause complications and delays if not dealt with now.
The most important thing vendors can do now is to verify their username and password for CCR. This information will be necessary to migrate their registration from CCR and ORCA over to SAM, according to the SAM website. Since CCR and ORCA are only updated annually, it is commonplace for vendors to misplace or forget their login information.
While resetting a misplaced username and password can be as simple as answering a few security questions online, it can also be as tedious as sending a certified letter to the Federal Service Desk to request the password be reset – a process which can be very time consuming if overnight mail is not used. With their workload expected to increase with the SAM migration, turnaround for password resets may also be impacted.
While verifying their login information, US Federal Contractor Registration also recommends vendors check their CCR and ORCA for any errors, outdated information, or missing data. Doing so now will help to smooth the transition from CCR/ORCA to SAM and prevent any issues due to incorrect data.
Vendors can check if they're ready for the SAM migration and get help with the process by contacting the Contractor Helpline at (877) 252-2700 ext 1. Placement Specialists are standing by to answer any questions businesses may have about the new system and how to prepare for it. "We've been preparing for the transition to SAM for months now," commented Eric Knellinger, President of US Federal Contractor Registration. "Our case managers and placement specialists have become experts on the new system so that we are prepared to help our clients with the migration."
As with any new online development, high demand may exceed server capacity, resulting in slowly loading pages and difficulty accessing SAM. With many users likely needing assistance, the Federal Help Desk will be swamped, so it will be best for contractors and grant recipients to be prepared for the migration ahead of time.
US Federal Contractor Registration is a third party registration firm with corporate offices in Orlando, FL that has helped thousands of businesses complete their CCR registration and bid on contracts. US Federal Contractor Registration pairs businesses with a dedicated case manager who helps them every step of the way from initial registration to bidding on contracts. US Federal Contractor Registration's Orlando BBB rating is A- thanks to the quality of their service and responsiveness to customers. To request a free evaluation and assessment by a Placement Specialist for your business, call the Contractor Helpline at (877) 252-2700 ext 1 or visit our website at https://www.uscontractorregistration.com/.