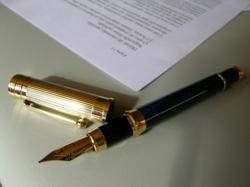 Orlando, FL (PRWEB) July 06, 2012
US Federal Contractor Registration: Complaints about contracting preferences for products and services provided by Federal Prison Industries (also known by its brand name UNICOR) have lead to the introduction of a bill in Congress which would curtail UNICOR's mandatory source provisions, as reported in an article in Federal Times this month.
Rep. Bill Huizenga, R-Mich, introduced the bill which eliminates UNICOR's mandatory source preference and requires UNICOR to compete for federal contracts in all but a few cases. Last year, UNICOR made $745 million in sales and employed over 14,000 inmates. However, UNICOR is not required to follow federal workplace regulations, nor does it pay minimum wage, employee benefits, or state taxes like privately owned businesses are required to do.
From their website, UNICOR's mission is to "employ and provide job skills training to the greatest practicable number of inmates confined within the Federal Bureau of Prisons; contribute to the safety and security of our Nation's federal correctional facilities by keeping inmates constructively occupied; provide market-quality products and services; operate in a self-sustaining manner; and minimize FPI's impact on private business and labor."
UNICOR's program is praised for reducing re-conviction rates as well as reducing the rate of crimes committed by inmates while incarcerated.
The bill comes as the Small Business Administration reports that for the sixth year in a row the federal government has fallen short of its goal to award at least 23% of all federal contracting dollars to small business. In 2011, only 21.7% of contracting dollars went to small businesses, according to a report by CNNMoney. The only year with an even lower percentage during the past six years was in 2008, when only 20.5% were awarded to small businesses.
"This data should be embarrassing for federal agencies," commented Eric Knellinger, President of US Federal Contractor Registration. "President Obama has pledged to increase opportunities for small businesses, yet the federal government still falls short of the 23% goal."
US Federal Contractor Registration, based in Orlando, FL, is a third party registration firm with an A- rating with the Better Business Bureau. The firm assists small businesses with all aspects of federal contracting, from CCR registration to finding and bidding on contracts.
To help small businesses get off to a good start, US Federal Contractor Registration is offering a free evaluation and review of vendors' government registration, including their CCR registration and ORCA filing. During the evaluation, a Placement Specialist will review the company's government contractor registration to ensure it is complete, contains the correct information and is optimized to help them win government contracts. To receive this free evaluation, interested businesses should contact the toll free Contractor Helpline at (877) 252-2700 ext 1. The Georgia Tech Procurement Assistance Center has reported that nearly 20% of all current CCR records contain errors or omissions.
Congress has been pushing to increase the small business contracting goal up to 25%, which would add an additional $11 billion in new opportunities, according to the Federal Times.
US Federal Contractor Registration is a third party registration firm with corporate offices in Orlando, FL that has helped thousands of businesses complete their CCR registration and bid on contracts. US Federal Contractor Registration pairs businesses with a dedicated case manager who helps them every step of the way from initial registration to bidding on contracts. US Federal Contractor Registration's Orlando BBB rating is A- thanks to the quality of their service and responsiveness to customers. To request a free evaluation and assessment by a Placement Specialist for your business, call the Contractor Helpline at (877) 252-2700 ext 1 or visit our website at https://www.uscontractorregistration.com/.