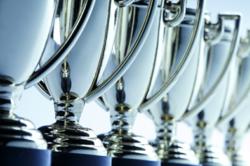 Orlando, FL (PRWEB) July 18, 2012
US Federal Contractor Registration has announced their client Guard Force International, Inc has recently been awarded a contract from the Department of Veterans Affairs valued at nearly $550,000, according to the award notice posted to FedBizOpps.gov.
Guard Force International, Inc recently worked with Joe McNichols, a placement specialist with US Federal Contractor Registraiton, in order to update their D&B, CCR, and ORCA records to reflect a change in the company's name. When the company contacted US Federal Contractor Registration, Mr. McNichols explained the process and followed up with the company multiple times to verify the status of Guard Force International's CCR registration, devoting many hours to ensuring the company's CCR registration was successfully updated and that any concerns were addressed to their satisfaction.
In a testimonial letter to US Federal Contractor Registration, Gordon L Brooks, President and CEO of Guard Force International, Inc wrote:
"I wanted to take a moment to fully express my appreciation for Mr. Joe McNichols attention to detail and his hard work with making things happen. It is the selfless dedication as a Customer Service Representative that makes your Department one of the best resources for vendors servicing the Federal Government. I want to thank your Department and Mr. Joe McNichols for your commitment and dedication to duty. It is genuinely, and [sic] honor and a pleasure to know people have your best interest!"
Joe McNichols and US Federal Contractor Registration have helped thousands of companies complete the registration required in order to bid on and win federal government contracts. Mr. McNichols' past clients also include Sears Holdings, XS International, ServiceMaster Clean and Rock Crazy.
in order to be eligible for federal contracts, vendors must complete mandatory registration. This includes obtaining a DUNS number, completing CCR registration and submitting their ORCA filing. Individual agencies may also have their own registration requirements, such as FEMA's Vendor Profile registration. Vendors will also need to complete the upcoming SAM migration which will take the place of CCR and ORCA, scheduled to launch in late July.
The Georgia Tech Procurement Assistance Center has reported that nearly 20% of all current CCR records contain errors or omissions. Problems with CCR and ORCA can cost businesses time and money as even simple mistakes can disqualify a vendor from a contract award or even result in fines and punitive actions. Additionally, there are many rules and regulations that govern federal contracting. The Federal Acquisition Regulations manual, which regulates government contracting and instructs vendors how to complete the ORCA, is over 2000 pages long and written in legal terms that may confuse the average contractor.
US Federal Contractor Registration helps businesses like Guard Force International Inc avoid these headaches by helping them process their registration.
US Federal Contractor Registration is a third party registration firm with corporate offices in Orlando, FL that has helped thousands of businesses complete their CCR registration and bid on contracts. US Federal Contractor Registration pairs businesses with a dedicated case manager who helps them every step of the way from initial registration to bidding on contracts. US Federal Contractor Registration's Orlando BBB rating is A- thanks to the quality of their service and responsiveness to customers. To request a free evaluation and assessment by a Placement Specialist for your business, call the Contractor Helpline at (877) 252-2700 ext 1 or visit our website at https://www.uscontractorregistration.com/.