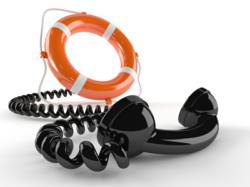 Orlando, FL (PRWEB) July 31, 2012
US Federal Contractor Registration is currently assisting users of the new System for Award Management, or SAM, which was launched July 30, 2012. The long anticipated launch of the new streamlined procurement system was marked by several hours of downtime and maintenance, according to the Government Contracting Tips blog.
SAM's launch had already been delayed by two months by the General Services Administration in order to add additional capabilities and tweak the interface before its deployment.
US Federal Contractor Registration has received a flood of incoming calls since SAM's launch and are providing much needed help to both contractors and federal employees.
SAM has been designed to replace the legacy "siloed" systems used in federal procurement. The launch is being deployed in phases, with the first phase integrating CCR, FedReg, ORCA, and EPLS into one streamlined resource. Future phases will be carried out throughout the next few years and will incorporate CFDA, eSRS, FBO, FPDS-NG, FSRS, PPIRS, and WDOL, according to the SAM website. SAM will integrate and streamline the current systems into one single website, making federal procurement faster and simpler for its users. SAM will allow contractors, grant recipients, purchasing officers, and other individuals who use these procurement sites to create one single SAM login to access every system. Data will now only need to be entered one time so there will be no problems caused by duplicated or conflicting information entered on different systems. Vendors will now be able to register, file their reps and certs, and search for contracting opportunities all from a single location.
As with any new service, high demand and unexpected bugs have caused issues with the launch of SAM. The website was down for several hours on Monday and once the website came back online, page loading times have been excessively slow. With over 600,000 potential users from CCR alone the Federal Service Desk, which typically provides support for the federal procurement websites and systems, has been swamped with calls and callers have been facing unusually long hold times.
US Federal Contractor Registration has been providing help to both private and public sector users throughout SAM's launch. "Many of the people we've talked to are facing deadlines and don't have time to wait on hold for simple answers," explained Eric Knellinger, President of US Federal Contractor Registration. "Our Placement Specialists and Case Managers are well versed in how SAM works and have been interacting with the new site since its launch; they are well qualified and able to help anyone having trouble with the new system."
US Federal Contractor Registration is a third party registration firm with corporate offices in Orlando, FL that has helped thousands of businesses complete their SAM registration and bid on contracts. US Federal Contractor Registration pairs businesses with a dedicated case manager who helps them every step of the way from initial registration to bidding on contracts. US Federal Contractor Registration's BBB rating is A- thanks to the quality of their service and responsiveness to customers. To request a free evaluation and assessment by a Placement Specialist for your business, call the Contractor Helpline at (877) 252-2700 ext 1 or visit our website at https://www.uscontractorregistration.com/.