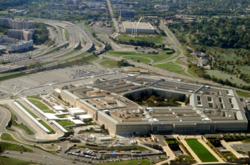 Orlando, FL (PRWEB) August 28, 2012
Contractors are likely to see a decrease in defense contracts in the coming months; across the board federal budget cuts, also known as sequestration, is scheduled to take effect starting in the new year.
The Small Business Administration has historically stressed the importance of "aggressive marketing" to small business contractors; now that federal budgets are being slashed, it will be even more important for contractors to develop and implement a robust marketing plan.
"Now it is even more important than ever before for vendors to take those extra steps to make their company more competitive. Focusing on their marketing, ensuring their registration has been optimized, developing a website specifically for government buyers – these are all simple, easy things any contractor can do to increase their chances of winning a contract," advised Eric Knellinger, President of US Federal Contractor Registration.
In order to be eligible for federal contracts, vendors must complete mandatory registration. This includes obtaining a DUNS number and completing SAM registration. Individual agencies may also have their own registration requirements, such as FEMA's Vendor Profile registration.
The Georgia Tech Procurement Assistance Center has reported that nearly 20% of all legacy CCR records contain errors or omissions. Problems with registration can cost businesses time and money as even simple mistakes can disqualify a vendor from a contract award or even result in fines and punitive actions. Additionally, there are many rules and regulations that govern federal contracting. The Federal Acquisition Regulations manual, which regulates government contracting and instructs vendors how to complete their Reps & Certs, is over 2000 pages long and written in legal terms that may confuse the average contractor.
Although many small businesses assume they can't compete with big companies or fulfill the government's needs, the reality is that over $92 Billion in contracts were awarded to small businesses during the 2011 fiscal year according to USASpending. Federal regulations such as the Small Business Act and assistance programs like the 8(a) Business Development Program also help create in-roads for small businesses to compete for government contracts.
Business owners can get immediate contracting help by calling the Contractor Helpline toll free at (877) 252-2700 ext 1. A Placement Specialist can then help them find current contracting opportunities, purchasing trends for federal agencies and review their registration for errors that could impact their ability to win government contracts.
US Federal Contractor Registration is a third party registration firm with corporate offices in Orlando, FL that has helped thousands of businesses complete their SAM registration and bid on contracts. US Federal Contractor Registration pairs businesses with a dedicated case manager who helps them every step of the way from initial registration to bidding on contracts. US Federal Contractor Registration's BBB rating is A- thanks to the quality of their service and responsiveness to customers. To request a free evaluation and assessment by a Placement Specialist for your business, call the Contractor Helpline at (877) 252-2700 ext 1 or visit our website at https://www.uscontractorregistration.com/.