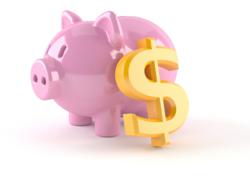 Orlando, FL (PRWEB) September 21, 2012
Federal grant recipients are being notified that they must register with SAM in order to apply for grants through the Federal Government's Grants.gov website.
There are a number of steps organizations must follow in order to apply for and receive federal funding, including preliminary planning, registration, and grant application. US Federal Contractor Registration can help organizations with the complete grant registration and application process.
US Federal Contractor Registration is a third party registration firm which helps businesses and organizations register to do business with the federal government. Both contractors and grant recipients must complete preliminary registration steps in order to receive funding or be awarded contracts. This includes obtaining a DUNS number and completing SAM registration. Firms who wish to bid on contracts must also complete the reps and certs portion of SAM. US Federal Contractor Registration assists both new and experienced organizations complete this registration quickly and accurately, similar to how an accountant helps businesses with their taxes.
In late July, the GSA discontinued the CCR and ORCA registration, replacing it with the new System for Award Management, or SAM.
The new SAM system provides several benefits over the previous "siloed" system. Rather than needing several different logins, users create one single login to access all nine legacy systems which will be integrated into SAM. The streamlined system should also reduce problems with duplicated or conflicting data being entered by users.
In order to make a smooth transition to SAM, registrants are advised to contact US Federal Contractor Registration to review their registration and assist with the migration. US Federal Contractor Registration's Case Managers are highly experienced with federal data systems and requirements for both contractors and grant recipients. Case managers can assist with both new registrations and migration of an organization's CCR registration to the new SAM system.
"Problems with the transition to SAM have left many organizations in a tough spot," commented Eric Knellinger, President of US Federal Contractor Registration. "A current and active SAM registration is required before they can even apply for a grant and any delay can cause them to miss out on much needed funding."
US Federal Contractor Registration is the first and largest registration firm, with corporate offices in Orlando, FL . US Federal Contractor Registration has helped thousands of businesses complete their SAM registration and bid on contracts. US Federal Contractor Registration pairs businesses with a dedicated case manager who helps them every step of the way from initial registration to bidding on contracts. US Federal Contractor Registration's BBB rating is A- thanks to the quality of their service and responsiveness to customers. To request a free evaluation and assessment by a Placement Specialist for your business, call the Contractor Helpline at (877) 252-2700 ext 1 or visit our website at https://www.uscontractorregistration.com/.