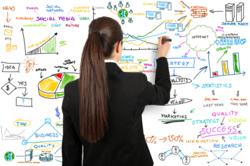 Orlando, FL (PRWEB) October 10, 2012
GovKinex has launched a new informational video on YouTube which educates vendors on government contracting, marketing, and how to launch an effective government contracting website. The company's very own Small Business Acquisition Manager James Logan even takes center stage to explain how the government selects vendors for contracts and what is required to be successful in the federal market.
The government website builder has recently just celebrated their 75th customer website launched, with dozens more being added every week.
"My position as Small Business Acquisition Manager is to instruct my team to only find vendors that we feel that can actually sell to the government," explains James Logan, Small Business Acquisition Manager with GovKinex. The firm helps both small and large businesses register and market their company in order to win federal government contracts.
GovKinex, a division of US Federal Contractor Registration, has helped many contractors establish a viable web presence at a fraction of the cost and time demanded by traditional web development services. The service includes registration of a domain, creation of a 7 page site in the proper government format, hosting and updates for one year, inclusion in the official government small business search engine, and email bid notification. The package also covers full registration required for federal contracting, including Dun & Bradstreet, SAM registration, and the FEMA Vendor Profile.
It is becoming more and more important for business owners to maintain an online presence, whether or not they are involved in government contracting. A study conducted by BIA/Kelsey last year found that 97% of consumers use online media to research products and services before purchasing. Government contracting officers are no exception, in fact, the Federal Acquisition Regulations require procurement officers to conduct market research in order to make better use of taxpayer dollars.
"With federal budgets already strained and sequestration around the corner, purchasing officers are under enormous pressure to continue to procure goods and services needed by the federal government at unprecedented low costs to taxpayers," commented Eric Knellinger, President of US Federal Contractor Registration. "Under these circumstances, businesses should be prepared and have a well organized website as a part of their marketing strategy."
Government marketing through GovKinex has already helped many inexperienced vendors start off right by establishing their brand with government buyers on the world wide web, registering their profile on all the official government websites, sending notification of new bids directly to their email and developing a personalized government business plan which includes the names and contract information for contracting officers who have purchased similar products and services in the past.
GovKinex is a division of US Federal Contractor Registration, a third party registration firm which has helped thousands of businesses complete their SAM registration and bid on contracts. US Federal Contractor Registration pairs businesses with a dedicated case manager who helps them every step of the way from initial registration to bidding on contracts. For a free consultation, call our Small Business Acquisition Manager James Logan at (877) 252-2700 ext 709 or visit our website at http://www.govkinex.com/.