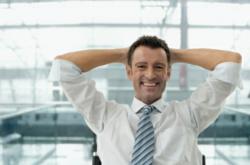 Orlando, FL (PRWEB) October 12, 2012
US Federal Contractor Registration is now offering vendor verification services to contracting officers in the federal government.
Following the launch of the System for Award Management, or SAM, last July, users across the board, both federal and private sector, have experienced extreme difficulty in navigating and using the system. Frequent errors, new methods of procuring information, and significant downtime have prevented users from performing even the simplest of tasks.
In order to help procurement officers get back on track, US Federal Contractor Registration is now offering assistance in locating and verifying the registration status of both new and existing vendors. The service gives contracting officers an efficient and simple way to fulfill their office's contracting needs while also helping them to satisfy their market research responsibilities.
Contracting officers are under immense pressure to award more contracts to small businesses. Despite federal regulations requiring that the federal government award at least 23% of all contracting dollars to small businesses, CNN Money has reported in July 2012 that the government has missed this goal for the sixth year in a row. US Federal Contractor Registration helps contracting officers not only verify that a business is considered small by the SBA's standards; they also help them find new qualified vendors to help their office meet their small business contracting goals and provide new opportunities to more businesses.
Federal Acquisition Regulations also require that contracting officers verify that a business has properly registered prior to awarding a contract to the business. Contracting officers must also verify the vendor's status in their registration, for instance if the business is considered a small business or qualifies for any set aside contracts. Since the implementation of the System for Award Management in July, these tasks have become more difficult and time consuming to complete.
In order to qualify for federal contracts, businesses must complete the minimum registration standards. Previously, this meant completing CCR registration and ORCA filing. However, as of late July 2012, these systems have been integrated into the new System for Award Management. Unfortunately, SAM has experienced significant errors and downtime since its implementation, leaving users unable to complete even the most rudimentary of tasks like searching the database or creating a user account.
"The more time it takes for purchasing officers to complete these simple tasks, the more resources and taxpayer dollars are being wasted," commented Eric Knellinger, President of US Federal Contractor Registration. "With federal budgets shrinking, these agencies can't afford to have their staff fighting with SAM trying to determine if a contractor has completed their registration."
US Federal Contractor Registration is a third party registration firm with corporate offices in Orlando, FL that has helped thousands of businesses complete their SAM registration and bid on contracts. US Federal Contractor Registration now offers services to help contracting officers as well by assisting federal employees locate and verify the status of new and existing vendors. US Federal Contractor Registration's BBB rating is A- thanks to the quality of their service and responsiveness to customers. For more information, call the Contract Helpline at (877) 252-2700 ext 2 or visit our website at https://www.uscontractorregistration.com/.