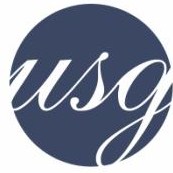 If you have a sales TEAM you need them to be exposed to this Group! The 'UPSIDE GROUP' will combine sales technique and organization that translates into production. Your TEAM will come back juiced to produce!" Bryan Smith, SR VP, Instant Imprints
Scottsdale, AZ (PRWEB) May 22, 2012
Upside Group Franchise Consulting is offering an exclusive, Comprehensive Franchise Sales Training Program and Interactive Franchise Development Boot Camp (valued at $10,000 per seat). This interactive program will include valuable information on franchising a business and give attendees the tools to succeed - straight from the experts.
This exciting opportunity includes:
Pre-review of all attendees' completed development system and materials
Free attendance to the Franchise Development Boot Camp in Scottsdale, Arizona*, which will include:
Interactive sessions taught by industry professionals who have sold over $25 Million in franchises
Breakout training sessions from top franchise development professionals to further advance knowledge and solidify a comprehensive understanding of the overall process
One on one role-play customized to attendees' specific brands
Interactive round-table discussions
Breakdown and development of franchise sales systems specific to each franchisor
Feedback on franchise marketing, lead generation, public relations, social media and legal compliance
Ongoing training for 90 days by phone and email on franchising a business
One of the primary program trainers will be USG President, Mario Altiery.
Mario J. Altiery, CFE, Founder and President of Upside Group Franchise Consulting is a previous owner of multiple franchises, and has helped many franchisors develop their systems in numerous industries throughout the United States, Australia, Europe and the Middle East.
Mario is a published author and has been sought after as a guest speaker for various organizations, including: International Franchising Association (IFA), NOVA University, American Bar Association (ABA) Forum on Franchising, Franchise Gator, Franchising Expo South, Franchise Business Network Events, Private Attorney Workshops, Joint Webinar Presentation Series, and more.
Mario often lectures on the art of the franchise sale, as well as franchise operations, franchisee relations and strategic planning. As a Member of the IFA and an Associate Member of the American Bar Association (ABA), Mario has been honored as one of "Arizona's Finest" by the Cystic Fibrosis Foundation and serves as a steering committee member for the Lift Up America, an empowerment charity group.
There are many ways to enter and learn tips to franchising a business. The best way is to connect with Upside Group Franchise Consulting and start learning from the company's abundance of resources. Those interested can enter the contest any of these ways:
How to Enter:
Become a fan on the USG Facebook page.
Follow USG on Twitter.
Connect with the USG Google+ page.
Reply to or Retweet a USG Tweet.
Share, Comment or Like a USG Facebook post.
Share, Comment a USG Google+ post.
Subscribe to the USG Newsletter.
Share the USG Newsletter using the 'Forward to a Friend' button.
Share the USG Newsletter on Social Media sites.
Comment on or Share a USG Blog.
Follow the USG LinkedIn page.
Entries are unlimited. The more times a person enters, the more chances they will have to win and learn from experienced franchising consultants. USG will periodically post updates and information on ways to obtain additional entries.
About USG
Upside Group Franchise Consulting is a full service, boutique franchise consulting firm with offices across the country. They have a handpicked, professional staff with decades of franchise experience from all disciplines of the franchise industry. Upside Group Franchise Consulting offers their clients a full suite of franchise services including innovative franchise marketing programs, outsourced franchise sales, franchise sales training, franchise lead screening, franchise manuals, franchise marketing collateral, and award winning web design.
Headquartered in Scottsdale, Arizona, Upside Group Franchise Consulting regularly speaks at International Franchise Association events and the American Bar Association. Upside Group's consultants also serve as contributing writers for several franchise industry publications and have instructed at Nova University--the nation's leading institution for higher education in the franchise industry.
*flight and hotel at own expense