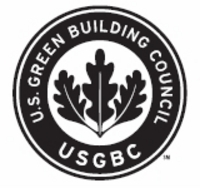 In today's market, savvy retailers see the value in building, designing and constructing environments that enhance the customer experience, nurture a more productive employee base, while saving precious resources.
Chicago, IL (Vocus) November 18, 2010
Today, the U.S. Green Building Council (USGBC) announced the launch of LEED for Retail, its newest green building rating system, and the LEED Volume Program, a program designed to meet the certification needs of high-volume property developers. The programs were unveiled at the USGBC's Greenbuild International Conference & Expo in Chicago, Ill.
The LEED for Retail rating system recognizes the unique design and construction needs of this market sector, enabling forward-thinking retailers to integrate green building design, construction and operation into ground-up construction, retail interior and build-out projects. Nearly 100 national and independent retailers and franchisees, including Bank of America, Best Buy, Chipotle, Wells Fargo, Citigroup, Kohl's, LL Bean, McDonald's, Pizza Fusion, Starbucks and Target, have participated in the pilot program since its launch in 2007, providing valuable feedback to inform the rating systems' development.
"In today's market, savvy retailers see the value in building, designing and constructing environments that enhance the customer experience, nurture a more productive employee base, while saving precious resources," said Scot Horst, Senior Vice President of LEED, USGBC. "LEED for Retail builds on the strengths of other commercial LEED rating systems while taking special care to address the distinct needs of retail spaces, from occupancy demands to waste streams, energy and water use."
Also launched at Greenbuild was the LEED Volume Program, a certification program that was created to streamline and make the LEED certification process faster and more manageable for high-volume property developers such as national retailers, hospitality providers and local, state and federal governments. Utilizing a prototype-based approach, the program enables large-scale organizational builders to deliver a consistent end product, thereby earning LEED certification faster and at a lower cost than would be possible with individual building reviews.
"With a more cost-effective, streamlined process, the largest users of LEED are now able to make a larger impact on their building portfolio without compromising the technical rigor LEED has come to stand for," continued Horst. "This program enables us to move further faster to our goals of green buildings for all within a generation."
"With Volume, we were able to streamline the LEED certification process and, by extension, even our own internal design and construction processes," said Gina Edner, Associate Director of Environmental Sustainability for Starwood Hotels & Resorts, a Volume Pilot participant. "We now have a comprehensive LEED roadmap." More than 60 Starwood hotels across almost all nine brands are pursuing LEED certification.
"The Volume Certification Program simplifies that process and dramatically increases the incentive for retailers like us to pursue certification," added Gary Saulson, Director of Corporate Real Estate, PNC Financial Services Group, Inc. Over 70 PNC projects have certified under the LEED Volume Program.
Acknowledging that organizations can best identify the uniformity and similarities of their projects, the program was designed to be flexible, allowing owners to define the criteria for grouping similar buildings and the prototype LEED credits they plan to pursue. The Volume approach also facilitates bulk purchasing and advance ordering of materials, reduced consultancy requirements, more efficient internal processes, greater speed to market, and more precise documentation of corporate sustainability efforts.
In 2011, USGBC will introduce Volume certification for Existing Buildings: Operations & Maintenance. To learn more about LEED for Retail and the LEED Volume program, visit http://www.usgbc.org/leed/retail and http://www.usgbc.org/LEEDvolume.
U.S. Green Building Council
The USGBC community is transforming the way we build, design and operate our buildings for healthier places that save precious resources for people to live, work, learn and play in. UGSBC is helping create buildings and communities that regenerate and sustain the health and vitality of all life within a generation. Headquartered in Washington, D.C., the Council is the driving force of the green building industry, which is projected to contribute $554 billion to the U.S. gross domestic product by 2013. USGBC leads a diverse constituency of builders and environmentalists, corporations and nonprofit organizations, elected officials, concerned citizens, teachers and students. The USGBC community comprises 80 local chapters, 16,000 member companies and organizations, and more than 155,000 individuals who have earned LEED Professional Credentials. Visit http://www.usgbc.org for more information.
The LEED Rating System
The U.S. Green Building Council's LEED green building certification system has transformed commercial and residential building practices by providing the nation's leading tool to create buildings that are environmentally and socially responsible, healthy and prosperous. The influential program for the design, construction and operation of green buildings, over 36,000 commercial projects are currently participating in LEED rating systems, comprising over 9.7 billion square feet of construction space in all 50 states and 114 countries. In addition, nearly 8,000 homes have been certified under the LEED for Homes rating system, with over 30,000 more homes registered. By using less energy, LEED-certified buildings save money for families, businesses and taxpayers; reduce greenhouse gas emissions; and contribute to a healthier environment for residents, workers and the larger community.
Contact :
Ashley Katz
Manager, Communications, USGBC
202.742.3738
akatz(at)usgbc(dot)org
Follow us on Twitter at @USGBC
###