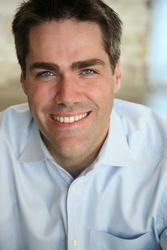 Moving hard-to-ship items like cars, boats, households, equipment, haulage and even horses is typically the source of frustration, not inspiration. uShip helps make it easy and affordable.
(PRWeb UK) December 3, 2009
uShip, the global online shipping marketplace, today announced it has surpassed £75M in business transacted in just five years, two-thirds of which has occurred during the recession. In 2009, uShip's revenues doubled versus 2008 and the company also enhanced local settings for customers in the UK, EU, Canada, and Australia. uShip turned profitable in 2008, and at the upcoming 2010 SXSW Interactive conference in the U.S., this will be a topic of discussion.
Inspiration from Frustration = Business Gold
In 2002, Matt Chasen sat frustrated in the back of a nearly-empty 6-meter lorry in Seattle. The smaller van he rented was sold out, meaning he was about to drive his relatively small set of belongings in a virtually empty lorry over 2500 miles to Texas.
Then lightning struck. Chasen imagined filling the extra space with people's items headed in the same direction. But how could he find them? His inspiration (and question) would eventually become uShip.
Launched in 2004, Chasen is now CEO of the 50-person company, which has stayed true to his original vision: connect people with transporters to make transport more efficient and affordable. Feedback-rated transport and removal companies, often with excess capacity or already making a similar trip, place competing bids to win business and move customers' cars, haulage, flats, horses, boats, motorbikes, pets, and more. As a transactional business model, uShip earns a fee from every completed transport job on its marketplace.
"Moving hard-to-ship things like cars, boats, households, equipment and haulage is typically the source of frustration, not inspiration," said Chasen. "I was fortunate to recognise that eureka moment over seven years ago, but, in some ways, we feel we're just getting started with an increasing number of opportunities to grow and diversify uShip."
uShip Marketplace Growth

Over £75M in business has transacted on uShip since 2004
Two-thirds (about £50M) of uShip's all-time transaction volume has occurred during the recession
uShip's revenues doubled in 2009 vs. 2008
eBay item shipments on uShip have topped £18M
Global Growth

Launched international support for non-U.S. shipments in 2005, and today uShip transport jobs have gone into and out of nearly 100 countries and regions, with local/regional support for U.S., UK, EU, Australia and Canada.
Compared to 2008, non-U.S. shipments are up 500 percent globally and 272 percent in the UK
In 2010, uShip projects continued in-country support for Western Europe and other countries.
Customer Growth

900,000 shipments have been listed on uShip since it launched in 2004
Over 26,000 customer stories have been left on uShip, thousands more on Facebook
At any given time, £5-£6 million in transport jobs are available to removal companies on uShip
Transporter Growth

160,000 transporters have registered and placed 2.8 million bids on uShip.com
Transporters on uShip have traveled 185 million miles, equal to 755 trips to the moon
Transporters volunteering for Highway-to-Help, uShip's charitable moving program that provides shipping services to those in need at little or no cost, have helped hundreds of people and traveled 200,000 miles, equal to eight times around the world
PitchEngine: http://pitch.pe/35279
SlideShare: http://www.slideshare.net/uShip
uShip Media Room: http://www.uship.com/about/mediaroom.aspx
About uShip
uShip is the first and largest online transport marketplace that connects people and businesses with feedback-rated transporters to make moving and removal more affordable and efficient. uShip's patent-pending search technology helps 160,000 drivers and couriers find and bid on hard-to-ship items, such as cars, boats, freight and households, as well as parcels, to fill empty cargo space and dramatically reduce transport costs. Since launching in 2004, over £75 million in business has transacted through uShip, which is backed by Benchmark Capital and DAG Ventures, and based in Austin, Texas.
###