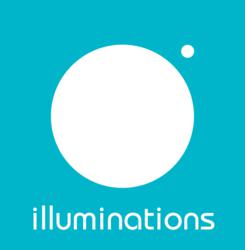 This course helped me understand the power of the subconscious mind, and provided the most compelling of explanations for all that we do, say and feel. It is so true that the mind is the garden and the thoughts are the seeds.
Dubai, Abu Dhabi, Sharjah (PRWEB) July 02, 2012
The California Hypnosis Institute of India or CHII, the FIRST ISO 9001:2008 Certified Hypnotherapy Training Institute in India proudly announced its collaboration with the Dubai based wellbeing center Illuminations, with an aim to expand its services in the Middle East.
The aim behind this collaboration was to create a hypnotherapy training school known as the Universal School of Integrated Clinical Hypnotherapy – Middle East or USICH-ME,to provide quality professional education to the individuals who were seeking for a fulfilling career by making a positive difference through the powerful approach of hypnotherapy.
Hypnotherapy is widely defined as any therapy done in conjunction with hypnotic trance, by which any person may be guided into an altered state of conscious awareness in which psychological and physical changes, beyond normal conscious capability, may be achieved. Hypnosis has fascinated psychologists and medical professionals for over a century and it has been subject to a great deal of rigorous testing and research.
Despite its growing popularity, the subject of hypnotism is surrounded by some misconceptions and superstitions. However any practicing hypnotherapist can easily prove that there are no known records of anyone having been physically or mentally harmed as a direct result of hypnosis itself.
One of the major reasons behind hypnotherapy gaining immense popularity in recent time, is the work of Dr. Brian Weiss M.D, alumni for Columbia and Yale. In his first released book, "Many Lives Many Masters", he shares his research of resolving cases of major physical and emotional issues through hypnotherapy.
Since then, Hypnotherapy is widely being sought out by individuals who seek resolutions for various issues ranging from mental, emotional, physical and general well-being.
Interestingly, hypnotherapy has the potential to bring about positive changes in an individual's personal and professional life. Hollywood actor Mat Damon openly credited his success in quitting smoking through hypnosis. Many well-known athletes have even used hypnosis to achieve significant gains in their sports performance.
Facilitating the interested individuals since 2009, USICH-Me is immensely proud to offer them five levels to complete the curriculum and receive their qualification as a Certified Clinical Hypnotherapist, which not only enhances one's own life, but also allows them to gain professional certification in helping others.
The uniqueness of these courses lies in its holistic integrated approach. This approach tends to bring an individual's awareness on various levels such as their Thoughts, Emotions, Energiesand the Physical Body, and can easily lead to a fast and long lasting recovery, bringing positive change at every level including thought.
On the contrary, the classical route of hypnotherapy introduced by most conventional schools falls short of long lasting resolution as it merely focuses on change at only the thought level where the problems begin. In the famous words of Einstein, "You can never solve a problem on the level on which it was created".
USICH-ME further holds the pride of having over 300 UAE residents enrolled in the hypnotherapy courses which run throughout the year. The next level one course is scheduled to be held fromJuly 6th – 8th, 2012 and is being conducted by Soniyaa Kiran Punjabi, who not only happens to be one of the first integrated clinical hypnotherapists in Dubai, but is also a key figure in spreading the awareness of hypnotherapy in the Middle East region, through the Illuminations platform.