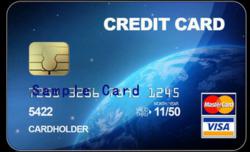 Using money during a Tibet tour: What to expect?
(PRWEB) May 14, 2013
Many travelers planning a trip to Tibet have trouble finding reliable answers to questions like "Can I use credit cards in Tibet?" or "Are ATMs in Tibet reliable?" To help travelers prepare for their adventure Lhasa Based Tibet travel agency TCTS (http://www.tibetctrip.com) has released newly updated travel information on using money in Tibet. The local currency is the Chinese Yuan (RMB), and with the exception of a few high-end hotels or a cash advance at a bank, travelers should not expect to use their credit cards. However, ATMs can be found through Lhasa, most of which accept foreign cards, and are typically reliable. Although Tibet is a relatively easy and accessible travel destination, visitors must travel Tibet prepared in order to avoid hassles when accessing their funds.
Major banks, such as Bank of China (BOC) or Industrial and Commercial Bank of China (ICBC) are where many travelers choose to withdraw cash. Some travelers have reported problems withdrawing cash from ATMs in Lhasa. It is important for travelers to call their bank before traveling internationally. Given the amount of preparation that goes into any trip, this often slips travelers' minds. Most banks offer an international collect custom service line to help their customers traveling internationally avoid steep international calling rates; this number is typically printed on the back of the card below the domestic customer service number. While there may be ATMs in Tibetan cities such as Shigatse or Tsetang, to head off any potential problems, travelers are advised to withdraw cash before their Tibet tour leaves Lhasa.
Travelers coming to Tibet overland from Kathmandu can exchange currency at a variety of locations. Overall, banks offer the best exchange rates. Identification such as a passport will be required; to help mitigate any language barriers TCTS's native Tibetan guides can help travelers through the exchange process. Some hotels offer currency exchange services but typically accept only a limited selection of currencies at lower rates than banks offer. While on a tour of Tibet it is worth noting that, unlike travel in Mainland China, coins are usually not accepted. Travelers may want to see that they receive their change in paper money and those coming from other parts of China may want to spend coins before entering Tibet.
In recent years, Tibet's tourist infrastructure has seen rapid developments. While Tibet has become an easily accessible travel destination, visitors must come prepared. As is the case throughout China, credit cards are usually not accepted. Most banks will freeze ATM cards if travelers do not inform them beforehand that they will be traveling internationally. In case this slips travelers' minds, banks typically have an international collect customer number. TCTS's native Tibetan guides know where reliable ATMs are located and can assist travelers in exchange money. By taking time to prepare accordingly, visitors can enjoy travel in Tibet without money hassles.
Tibet Travel Service TCTS Contact Address:
Post Address: Tibet Niwei International Travel Service, Co., Ltd (Niwei Building Room 302, No.13 North Linkuo Road, Lhasa, Tibet)
Tel/Fax (Lhasa area code):86-891-6342607, Mobile: 86-13628999610 (Tony), Post Code: 850000
Email: sales(at)tibetCtrip(dot)com, TibetCtrip(at)gmail(dot)com
Devin Moore provided this news release above on behalf of local Tibet tour agency TCTS (tibetctrip.com). Devin is a travel writer and independent economic analyst based in Springfield, Missouri USA. His economic research is currently focused on airfare pricing. Devin Moore works to spread awareness of Tibet and its people through publishing Tibet travel information.