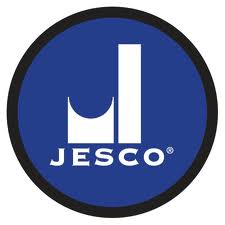 The expanding need for digital new media is driving our business demand for retail entertainers.
Carrollton, TX (PRWEB) September 07, 2012
US Jesco, an industry leader in live product demonstrations announced today that it will continue its expansion of the job category of Retail-tainment though additional new hires of retail entertainers. In spite of the ongoing US economic recession, US Jesco's demand for its open positions of retail entertainers has continue to grow as companies seek new media avenues to market their retail products.
Since the time of US Jesco's re-incorporation in 1989, US Jesco has grown to become the industry leader for live product presentations or demonstration. Currently, US Jesco's live demonstrations are seen by over 17 million people per year. In addition several of US Jesco products have also been featured on television across the United States and Canada including QVC, The Shopping Channel in Canada and in national commercials.
Heather McMahon, a human resource representative for US Jesco stated that "Our challenge has been to meet the steady and growing demand for new talent." She added that "the expanding need for digital on-demand new media, outside of the tradition broadcast media, is driving our business requirement for more and more retail actors that can perform live and in front of a camera." The US Jesco YouTube website is a prime example of the new media application for retail demonstrations.
In order to help US Jesco fill its expansion for it live product presentation and to attract, retain and develop a talent group of sales actors, the company posted three key social media sites, Facebook, LinkedIn and Twitter. The Facebook site is located at http://www.facebook.com/usjesco. LinkedIn is found at http://www.linkedin.com/company/us-jesco-international-ltd.-inc. and Twitter is at http://twitter.com/usjesco.
Over its history, US Jesco has produced some of the more popular retail entertainers as it developed this new advertizing venue. Its industry alumni include entertainers such as Billy Mays, Anthony Sullivan, Ron Popeil, Ed McMahon, Charles Bronson, Jack Klugman, Paige Jones, and Chef Tony. In addition, US Jesco's Magicloth Chamois was featured in the Morgan Freeman feature film "10 Items or Less."
About US Jesco
US Jesco International is the industry leader for live product presentations and providing innovative products online. Our product presentations are presented similar to a live, television infomercial. They exemplify retail-tainment, a unique blend of retail and entertainment, making a store or special event a more interesting and fun place to visit. US Jesco's product portfolio includes a suite EuroClean Products for home cleaning and a suite of EuroGourmet products for kitchen use.