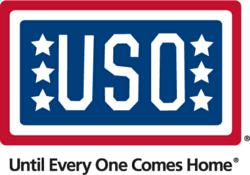 "Get educated. Don't brush this aside and don't count us out."- MSGT Mike Martinez, Iraq 1990/2004
Arlington, VA (PRWEB) January 23, 2012
Right now, across the United States, an estimated 300,000 American service men and women live with invisible wounds of war – known familiarly as post traumatic stress (PTS), depression and traumatic brain injury (TBI). As more troops return home, many more are expected to be diagnosed.
At home, these service members and their families now fight an intensely private war against despair, depression, and anxiety. In an effort to bring awareness to psychological and cognitive injuries, the USO has launched its first-ever Public Service Announcement (PSA) on the invisible wounds of war.
"Portraits" is a documentary style PSA that features service members who proudly answered the call to duty in Iraq and Afghanistan, and now live with invisible wounds. Service members speak candidly, and sometimes emotionally, about how these invisible wounds have changed their lives forever and ask Americans to take action.
"I never thought I would have PTSD. I thought I had enough coping skills."- SGT Philip Romero's, Iraq 2005/2007
"It's like a pressure cooker and you know, you want someone desperately to trip that valve- you know, lose all of that anger and angst."- Capt Eric Thomas, Iraq 2003/2004
"Now I have such bad issues with it that I'm being released from the Army. I'm being medically retired from the Army because I can't sleep, because I can't function on a daily basis in the Army anymore."- SSGT Jessica Paul, Iraq 2006
"Get educated. Don't brush this aside and don't count us out."- MSGT Mike Martinez, Iraq 1990/2004
To further educate the public on this issue facing our men and women in the military, the USO has also created the website USOInvisiblewounds.org. There, Americans are invited to educate themselves on invisible wounds, find out how they can get involved as well as make a difference in the lives of our wounded, ill and injured service members.
This innovative website features longer format videos that offer a more in-depth look into the lives of those suffering from invisible wounds, as well as their caregivers. USO will continue to add updated videos, stories, and resources to the site.
"Post Traumatic stress (PTS) and traumatic brain injury (TBI) are the invisible wounds of war. They are not seen, they are not really understood, and often, they are overlooked," said USO CEO and President Sloan Gibson. "We hope our new Public Service Announcement, and its companion website, USOInvisibleWounds.org, raises the awareness of PTS and TBI and offers a way to learn about the challenges these heroes and their families face, as they return home."
The USO's "Invisible Wounds" PSA is part of USO Warrior and Family Care programs. The USO Warrior and Family Centers offer healing with honor, and a setting of dignity and humanity where the healing can continue. Programs focused on family strengthening, mental health support, plus education, employment and community reintegration provides a continuum of care from the battlefield to the community to provide service members, families and caregivers a broad array of programs to help them throughout each stage of their recovery. On the difficult haul back toward restoration, these centers and their programs will be important way stations, as well as havens for the spirit. Learn more about USO Warrior and Family Care at uso.org
About the USO
The USO (United Service Organizations) lifts the spirits of America's troops and their families millions of times each year at hundreds of places worldwide. We provide a touch of home through centers at airports and military bases in the U.S. and abroad, top quality entertainment and innovative programs and services. We also provide critical support to those who need us most, including forward-deployed troops and their families, wounded warriors and their families and the families of the fallen.
The USO is a private, nonprofit organization, not a government agency. We rely on the generosity of our volunteers and donors. In addition to individual donors and corporate sponsors, the USO is supported by President's Circle Partners: American Airlines, Kangaroo Express, Kroger, Northrop Grumman Corporation and TriWest Healthcare Alliance and Worldwide Strategic Partners: AT&T, Inc., BAE Systems, The Boeing Company, Clear Channel Communications, The Coca-Cola Company, Lockheed Martin, Microsoft Corporation and Procter & Gamble. We are also supported through the United Way and Combined Federal Campaign (CFC-11381). To join us in this patriotic mission, and to learn more about the USO, please visit uso.org.
# # #