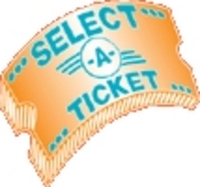 This may be Federer's last chance to win another grand slam and keep his winning streak at the US Open Tennis tournament. At 27, he's several years older than most of the players, and he hasn't been as strong lately. Still, it should be a close match, and perhaps his last chance
Riverdale NJ (PRWEB) August 26, 2008
Summer is winding down, Labor Day is approaching, and 2008 US Open Tennis tickets are available on SelectATicket. The US Open starts Monday, August 25, 2008 and runs through Sunday, September 7, 2008 at the USTA Billie Jean King National Tennis Center in Flushing, New York. The United States Open Tennis Tournament, known by most as the US Open, is the final event of the four events that make up the Grand Slam. The US Open is held in the last weeks of August and the first weeks of September, straddling the Labor Day holiday with its 2 weeks of play.
The US Open continues to break records and is at the center of the tennis world. With $17-million in prize money and more than 600 players, the US open continues to be one of the largest tennis tournaments on the professional tennis circuit.
The US Open was first played officially in 1968 at the West Side Tennis Club in Queens. However, the Tennis Tournaments that eventually merged to create the US Open have been operating since 1887.
It was in 1978 that the US Open moved to its current home in Flushing Meadows and now takes up residence at the USTA National Tennis Center. With the main tournaments being played in the Arthur Ashe and the Louis Armstrong Stadiums there are more than 30 additional tennis courts surrounding the 2 stadiums.
Thousands of fans from around the world view the US Open Tournaments at the USTA Tennis Center each year. There is room - Ashe Stadium has a capacity of more than 22,000 and Armstrong Stadium has a capacity for more than 10,000 fans.
This year fans are watching Roger Federer, who some say is getting "old" at 27. He has won the US Open as defending champion four times but may be slipping. He lost his No. 1 ranking to Rafael Nadal of Spain after a record 237-week run. Nadal is five years younger than Federer. Federer was also eliminated in the quarterfinals of the Summer Games James Blake, who is ranked ninth.
"This may be Federer's last chance to win another grand slam and keep his winning streak at the US Open Tennis tournament. At 27, he's several years older than most of the players, and he hasn't been as strong lately. Still, it should be a close match, and perhaps his last chance," said Tom Patania, CEO of SelectATicket.com. Now that the Olympics have ended, fans come from all over to enjoy the final days of summer and watch the US Open.
About SelectATicket.com:
SelectATicket.com has been selling tickets for the US Open Tennis games for over 20 years. SelectATicket has access to great seats that are difficult to find anywhere else. Fans can find tickets at two physical locations or on SelectATicket.com.
Find US Open Tennis tickets and get the best seats now.
###