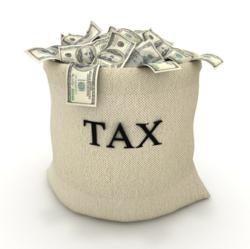 The obligation on nonprofits to make every dollar count has never been greater.
Santa Barbara, CA (Vocus/PRWEB) March 23, 2011
While employers across the nation are expected to see rising state unemployment taxes over the next five to ten years, not-for-profit organizations have a unique choice that could save them from bearing much of the same burden.
While the recession is said to be over, unemployment still hovers around 9% nationally, further straining already thin state budgets. Nearly all state unemployment insurance funds are facing some kind of jeopardy due to the high payout of unemployment benefits. Thirty-one state unemployment funds have already become insolvent, and thirty-five states are borrowing from the federal government to pay unemployed workers, notes a white paper released by the Unemployment Services Trust (UST) entitled "Rising Unemployment Costs and 501(c)(3) Strategies."
"In order to pay back these loans… most states will be raising either the UI [Unemployment Insurance] tax rate or the taxable wage base, which both effectively raise the taxes employers pay," cites the UST report.
For nonprofit employers however, there is an alternative.
501(c)(3) tax exempt organizations are allowed under federal law to leave the state unemployment tax system and only reimburse the state in the event they have an unemployment claim. This can benefit them in two ways:
1. Reimbursing nonprofits no longer pay a tax rate adjusted to cover state borrowing and the high claims of other employers.
2. They are typically not subject to state surcharges like Federal Loan Interest assessments, Workforce Development (Enhancement) Fees and other similar assessments from the state.
For nonprofits with low to average unemployment activity this can provide substantial savings, especially given that "It is expected that [tax] rates will double or triple over the coming few years, and then remain there for at least a decade or more," according to Douglas Holmes, President of the Strategic Services on Unemployment & Workers' Compensation (UWC).
This does, however, place more liability on an organization to accurately track unemployment claims and protest improper claims if needed. In addition, there is the risk that sudden increases in claims could impair cash flow, as each claim must be paid out as it occurs. These risks must be weighed against the savings benefits.
One strategy to reduce these potential risks is to join an unemployment trust. The UST white paper explores how nonprofits can be protected from unexpected claims with a trust's stop-loss protection, in addition to preserving cash flow by building a reserve account out of which all claims are paid. The services provided by a trust can simplify administration and budgeting for a nonprofit, and also provide the necessary claims monitoring needed to detect inaccurate unemployment claims and support court hearings.
There is no single approach that's right for every nonprofit organization. But a thorough evaluation of the options - becoming a reimbursing employer, joining an unemployment trust, or staying with the state - is indeed warranted, as "the obligation on nonprofits to make every dollar count has never been greater."
To receive a full copy of the "Rising Unemployment Costs and 501(c)(3) Strategies" white paper, email info(at)chooseUST(dot)org.
###