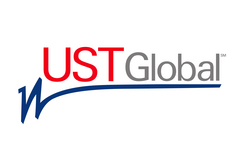 Aliso Viejo, Calif. (PRWEB) July 28, 2009
UST Global(SM), a leading provider of services and solutions for Global 1000 enterprises, announced its support of Communities In Schools, the nation's largest dropout prevention organization, as it expands its Corporate Social Responsibility (CSR) work into the area of education. UST Global (UST) associates will share their professional and personal experiences, energy and enthusiasm by volunteering for Communities In Schools programs across the country to help students in grades K-12 succeed in school.
The UST Global CSR philosophy is based on the belief that the company has an obligation to help those less fortunate and to make a meaningful difference in the communities in which it operates. The company feels most passionately about two vital global issues: health and education. The Communities in Schools program is one of the key components of its education initiative.
Given UST Global's community focus, it chose Communities In Schools because it has activities in 20 states where UST Global has operations--creating a natural alignment with UST associates across the country.
"Communities In Schools gives UST Global the ability to positively influence the lives of at-risk youth. Having a mentor who cares can change a young person's perspective and make a critical difference in his or her life. UST Global associates will mentor children and tutor them in areas such as math and English. We are looking forward to supporting Communities In Schools so these children can have a better life," said Mary Johnson, recently appointed director of CSR, UST Global.
"Communities In Schools is thrilled to partner with UST Global, and we are honored to welcome their employees as volunteers in our network. This partnership shows the company's recognition that dropout prevention work is vital to building healthy, stable communities. Nearly 95 percent of Communities In Schools' workforce is unpaid, making volunteers the lifeblood of our organization. Volunteers provide an important link between educators and the community by helping young people build pathways to successful lives and careers," said Daniel J. Cardinali, president, Communities In Schools, Inc.
Within the first year of working with Communities In Schools, UST Global's goal is to reach 10 percent volunteer participation of its U.S. associates and continually increase the number of hours and volunteers contributing to this program.
About Communities In Schools
Communities In Schools is the nation's largest dropout prevention organization, working in more than 3,200 K-12 public schools. Founded in 1977, Communities In Schools is headquartered in Alexandria, Va. Today, 1.2 million young people annually receive direct services through more than 200 Communities In Schools local affiliates in 27 states and the District of Columbia. Between 80-90 percent of Communities In Schools' tracked students show improvement in academic achievement, attendance, behavior and promotion to the next grade level. Visit our website at http://www.cisnet.org/.
About UST Global
UST Global is a leading provider of end-to-end IT services and solutions for the Global 1000 market. UST Global offers a client-centric Global Engagement Model that provides the optimal mix of senior local resources with the cost, scale and quality advantages of offshore operations for each client. The company is known for its relentless focus on clients, flexibility and commitment beyond contract. Headquartered in Aliso Viejo, California, UST Global has more than 6,000 employees operating on four continents. For more information visit: http://www.ust-global.com.
# # #