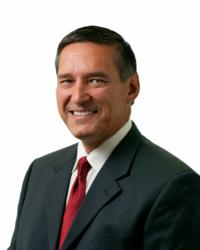 Many illegal immigrants do not know what rights they have. This is a real problem. Nobody should have to suffer from pain or pay off massive bills for someone else's mistake.
Salt Lake City, UT (PRWEB) March 28, 2012
Getting in a car accident might be among the biggest worries faced by an illegal immigrant. It raises many questions and concerns. In reporting the accident without adequate documentation they might fear deportation. But when it comes to a traffic accident, the immigration status of an individual is completely separate. Officials at Car Crash Pain now advise immigrants who are involved in crashes about their rights.
If an illegal immigrant is in a car accident they have full rights to file an insurance claim, seek medical assistance and use an attorney, said Dan LaFontaine, a chiropractor at Utah-based Car Crash Pain.
"Many illegal immigrants do not know what rights they have," LaFontaine said. "This is a real problem. Nobody should have to suffer from pain or pay off massive bills for someone else's mistake."
One of the first things an illegal immigrant should do when faced with an automobile accident is contact an attorney. Because of attorney-client privilege, the lawyer should not report their client's citizenship status to immigration officials, LaFontaine said.
The attorney will help guide them through the legal process including working with the insurance company to get full compensation for their injuries and other expenses, he added.
"Some insurance companies may try to bully the illegal immigrants to get more money out of them," said LaFontaine. "The insurance company, working with the immigrant, may offer a sum of money to get them on their way and have the claim settled."
But laws in the U.S. have been written to protect the victim, he said.
There is no requirement for citizenship in order to file a claim. And this same rule applies to tourists visiting the U.S.
If an American citizen hits an illegal immigrant and injures them, the immigrant has rights to file an insurance claim and lawsuit, and may be fully compensated for their injuries. But it's important that all procedures are followed in filing the claim, LaFontaine stressed.
Utah is one of a few states that allow illegal immigrants to drive. Utah offers a driver privilege card that allows undocumented immigrants to operate a car legally in the state. Illegal immigrants are able to obtain automobile insurance and are expected to carry it.
But according to an analysis by the New York Times, about 4.5 million illegal immigrants in the U.S. drive on a regular basis, many without licenses or insurance. It is common for illegal immigrants to risk driving without a license in order to keep a job, LaFontaine explained.
Because car accidents are mostly classified as civil matters, federal immigration officials do not regularly pursue individuals involved in car accidents. The primary focus of the government is deporting criminal offenders.
"Illegal immigrants should never try and run from the situation, even if they don't have proper identification. It's to their benefit to give their real name and contact details in all police and insurance reports. Contacting an accident attorney immediately after the car accident and getting proper medical care will help avoid what could be some very costly mistakes," LaFontaine said.
About Car Crash Pain
Car Crash Pain helps accident victims, regardless of immigration status through the recovery process by providing health, legal, auto and insurance information all in one convenient location. Car Crash Pain offers bilingual services and provides a variety of car crash-related information in Spanish online at carcrashpain.com.