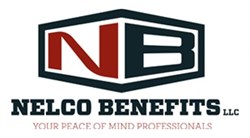 To skip the Utah Health Exchange and get full details online visit: http://nelcobenefits.com/category/nelco-benefits-associates.
Salt Lake City, UT (PRWEB) October 29, 2013
Nelco Benefits™ offers Health Insurance in Utah that helps consumers with the Affordable Care Act (ACA) and assists them in navigating the new law and its regulations to ensure they receive the best coverage to suit their needs and fit their budget. Nelco brings over 30 years of experience to individuals, businesses, and small groups to ensure that they get fair Utah health insurance quotes.
The Affordable Care Act through ObamaCare is overwhelming to many people. Nelco Benefits™ works to sort through the information and help their customers make good decisions regarding Utah Health Insurance. Nelco can help point out the benefits of insurance through ObamaCare and help customers get the coverage they need, avoid penalties, and (where possible) benefit from subsidies.
For families, the ACA will extend coverage to many young adults whose parent's have insurance plans. Young adults will be covered on their parent's plan until age 26, giving 3.4 million of young adults coverage that they wouldn't have without the ACA. By 2014, no American will be denied health insurance because of pre-existing conditions. Families who do not currently have health insurance because they can't afford it can receive subsidies through ObamaCare to help them pay for insurance.
The ACA also has benefits for businesses as well. Small businesses (those with fewer than 50 employees) could earn tax credits for offering insurance benefits. Businesses that have over 50 employees will, in 2015, be required to provide their employees with insurance. More than 96% of businesses already do without the requirement put in place by the ACA.
Nelco Benefits™ will help its customers understand the benefits of the Affordable Care Act through free education, consultation, and needs assessment to help everyone arrive at a coverage plan that works for them. Customers can call the company at 801 793 0176 to speak with someone about the ACA and how it will impact their family or business. Most importantly, go to besthealthinsurancequote.org now to claim your copy of our free report "The 7 Things You MUST Know Before Making ANY Health Insurance Decisions."