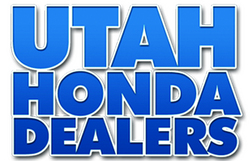 We believe people should take precautions before driving in winter weather
Mesa, AZ (Vocus) November 29, 2010
With snow already falling heavily in some areas of the country and more on its way, The Utah Honda Dealers Association has compiled their Top Five List of ways to stay safe on the road. Skids can be dangerous, but they aren't the only danger that lingers during winter driving. Being prepared can ensure people arrive safely wherever their holiday plans might take them.
1. Have the car battery tested. If the battery isn't holding a charge, drivers may find themselves stranded. Replace batteries as necessary.
2. Check windshield wiper blades and carry an extra set in the trunk of the car. When a windshield wiper blade fails in the middle of a storm, or when slush coats the windshield, it can impair a driver's ability to see. This is extremely dangerous. If necessary, pull off the side of the road and replace them, otherwise use windshield wiper fluid to help clear the snow and dirt and direct heat to the windshield so the wiper fluid doesn't freeze.
3. Carry extra windshield wiper fluid. Before leaving on any trip, check windshield wiper fluid levels. Always top them up and carry an extra bottle in the vehicle. If windshield wiper fluid runs out, water can be used in an emergency, however water can freeze.
4. Have snow tires installed. Snow tires have enhanced tread over regular tires that help them grip the road. They provide better traction in icy conditions. Snow tires come with or without studs. Studded snow tires have pieces of metal that chip away the ice as the car drives. It is important to have studded tires removed when the roads clear in spring as they can chip away at the asphalt on the roads.
5. Keep a winter safety kit inside the car. A winter safety kit should include a candle or two to provide heat in case the driver is stuck for a while. Blankets are always a good idea and some warm clothes. A flashlight will not only help the driver see, but can be used to signal help. Water will help keep passengers hydrated as well as a snack. Keep a small container of fuel to prevent running out of gas. A snow shovel can help dig a car out of a ditch. Safety flares and reflective triangles can help other drivers avoid a collision. Extra windshield wiper fluid and windshield wipers should also be included.
"We believe people should take precautions before driving in winter weather," says Ron Henson of The Utah Honda Dealers Association. "While most people go through the winter without incident, for those that do, these tips could save their lives."
UHDA is a leader in the automobile industry, offering a wide selection of Honda Accords, Civics, Crosstours, Insights, Fits, Odysseys, Pilots, Elements and Ridgelines.
For more information on the Utah Honda Dealers Association or current trends in the industry:
Contact: John Wright
Company: Utah Honda Dealers
http://www.UtahHondaDealers.com
Phone: 480-833-8111
# # #