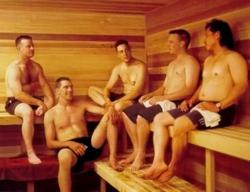 Los Angeles, CA (PRWEB) April 11, 2012
As dangerous as methamphetamine is to the addict or the manufacturer, it is just as perilous to the community in which it is brewed and sold. Illicit meth labs have been making innocent people sick for decades, including children of meth cooks, police, firemen and other emergency personnel. (1)
For decades, officers entered illicit labs dressed in regular clothing, picking up drug-making equipment with their bare hands and putting it in their vehicles. In the late 1990s, as concerns about the hazards of exposure to meth and the highly toxic chemicals that are used to manufacture it grew, procedures and equipment to protect personnel were vastly improved. However, it became apparent that officers involved in raids were developing health problems that were not experienced by their colleagues.(2)
Humanitarian project in Utah offered help to disabled or injured Utah police
After the first lab was discovered in 1985, the State of Utah suffered skyrocketing meth lab seizures (that is, raiding drug laboratories in-operation.) Lab seizures hit 97 by 1992 and then rose to 242 by 1999, as reported by the Utah Department of Public Safety.(3) Legislators finally changed the laws to make precursor chemicals less available and seizures dropped to 15 by 2006. But by then, hundreds of officers were already suffering a long list of symptoms related to their exposure to methamphetamine in the line of duty.
Health symptoms most commonly experienced by the officers included fatigue, insomnia, headaches, personality changes and memory loss. For years, there was little that could be done for these officers other than alleviating the symptoms with medications. But starting in 2007, an innovative sauna-based detoxification program was implemented in an effort to flush toxic contaminants out of the officers' bodies and bring about improvements in health.(4)
Paper on sauna detox program for police published in Toxicology and Industrial Health.
The results of the sauna sweat-out program were gratifying. According to a paper published and now on-line, sixty-six male officers and three females were recruited into a Utah sauna detoxification program that ran from 2007 to 2010. Based on information collected at the start of their participation, the health problems they were suffering were, among others:

Fatigue 96%
Insomnia: 91%
Headaches: 90%
Personality changes: 78%
Numbness in hands and/or feet: 77%
Memory loss: 77%
Allergies: 75%
Poor concentration: 75%
Back pain: 71%
Skin irritation: 68%
Anxiety/depression, 65%
Each person then went through a carefully supervised period of detoxification and then was interviewed to determine changes. By the time the officers completed the detoxification program, they reported large improvements across the board.
Detoxification program combines exercise, nutritional supplements and sauna – also used by Narconon centers for drug rehabilitation
The detoxification protocol used in Utah was developed by L. Ron Hubbard, American humanitarian and author also known for his development of Dianetics and Scientology. In one secular use, this detoxification protocol has been used to help over 1,100 rescue workers at the World Trade Center recover from exposure to the toxic chemicals released in that disaster. The protocol has also been used secularly in Narconon drug and alcohol rehabilitation centers around the world where it helps flush out stored toxic drug residues.
To take part in this protocol, each participant exercises at a moderate level, consumes a strict regimen of vitamins and minerals, and spends repeated periods in a moderate-heat sauna, while drinking adequate amounts of water and replacing lost salts and minerals. Daily changes and manifestations are carefully recorded and monitored by experienced personnel. In the Utah test, after about a month's time, the officers experienced significant changes in health, personality and energy that indicated that they had achieved the maximum gains from this program. When the officers' evaluations of emotional well-being, energy, lack of pain and general health were compared to US norms for those categories, they went from far below normal (before)to above normal (after sauna) in every category - sometimes far above normal.(5)
"This study provides more evidence of the precise reason that the Hubbard detoxification protocol is invaluable for use in drug rehabilitation," stated Clark Carr, president of Narconon International, a non-profit organization with drug rehabilitation and prevention centers across the world. "Those in recovery at our centers routinely report that this detoxification process provides improvements in energy, outlook on life, and that they can think more clearly. They often tell us that their cravings reduce or even disappear. That's what happens when you help toxic addicts flush out drug residues persisting in fatty or other tissue."
The Hubbard detoxification protocol has been used secularly in Narconon centers for decades and is also used for relief of industrial and emergency worker contamination. Lab tests and individual reports may be used to monitor improvements.(6) When the procedure is applied precisely, it routinely results in outcomes similar to those found in the Utah test.
"Unfortunately, we are hardly done with methamphetamine production and use," commented Mr. Carr. "With the popularization of the 'Shake and Bake' method of production in small, do-it-yourself, portable 'labs', we are again seeing escalating meth lab seizures.(7) By employing the Hubbard detoxification method, we have, however, a sure way of helping addicts and emergency responders alike find improved health again."
For more information on the Narconon drug and alcohol program, call the international offices of Narconon at 1-800-775-8750 or visit http://www.narconon.org.
References:
(1) http://health.utah.gov/meth/html/EMS/Whatisknown.html
(2) http://www.utah-detox.org/images/stories/Methamphetamine_exposure_and_chronic_illness_in_police_officers.pdf
(3) http://publicsafety.utah.gov/investigations/methtrends.html
(4) http://www.utah-detox.org/images/stories/Methamphetamine_exposure_and_chronic_illness_in_police_officers.pdf
(5) Ibid.
(6) http://www.stopaddiction.com/pdf/information_pack.pdf
(7) http://www.deseretnews.com/article/765553116/AP-Exclusive-National-meth-lab-busts-up-in-2011.html