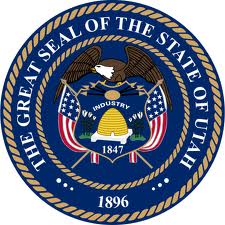 Finally Utah residents have a comprehensive guide to help them buy a home security system.
Salt Lake City, UT (PRWEB) April 29, 2013
The rankings are in and a new home security system company has been named the best in the state of Utah, according to SecuritySystemReviews.com. Each security system company named in the new rankings had to undergo a rigorous review process in order to be ranked by Security System Reviews. Security System Reviews is an independent, third-party resource in the home security industry that has become well-known for providing honest, unbiased reviews and comparisons of security companies. Top-ranked companies included Vivint Security, Lifeshield, Protect America and ADT.
The reviews used to create the rankings were conducted by a team of home security professionals from both the website and the state of Utah. Each review was conducted in an anonymous secret shopper format. In order to qualify for review, a company had to meet a minimum set of criteria, predetermined by Security System Reviews.
According to a spokesperson for the website, often Utah consumers report simply choosing a security system based on the price, choosing the cheap security system, without conducting thorough research. It's for this reason that the site created an easy way for consumers to research security companies and make an informed and educated purchasing decision. The rankings and reviews are a useful way to compare home security systems in a one-stop location.
"We found that even though Utah residents were interested in the installation of a home security system, they found it intimidating to begin the purchasing process," said the spokesperson for SecuritySystemReviews.com. "We decided to place all of the relevant information in one location, and provide a brief snapshot comparison of the companies, so that consumers don't have to perform time-consuming research to know they're getting a great security system."
Reviews used to develop rankings are based on a broad range of criteria, including technology and equipment, service and installation, customer service and monitoring, pricing, warranties and contracts. The review team conducts its own research, and also includes information found on other third-party sites, such as Angie's List and Yelp. The team then convenes to vote on the rankings, and award one company as the top company in the state.
Home security is named as a top priority for a majority of Utah residents, particularly as home break-ins throughout the country are not only increasing in number but also in severity, with more and more burglaries becoming violent.
Security System Reviews is known for not only its reviews and rankings, but also for providing other information related to the home security industry, including blog posts, news, tips, industry updates, coupons and discount codes that provide valuable home security system deals.
Utah residents can now access the name of the best home security system company in the state by visiting SecuritySystemReviews.com. Additionally, site visitors will also be able to locate the names of the companies receiving coveted runner-up positions, and the overviews of the reviews conducted by the site.