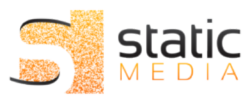 ...Search Engines are constantly changing their rules, algorithms and more and it's important to stay on top of these changes so that we can deliver a better ROI to our clients
Salt Lake City, UT (PRWEB) October 04, 2011
Static Media, a full service Utah SEO and internet marketing company, has received recognition from Microsoft as the only company in the state of Utah earning them the Microsoft adExcellence Certification.
To be considered as a Microsft adExcellence Certification Company, they must employ individuals who have passed their adExcellence exam, in addition to successfully managing internet advertising clients who advertise with Bing and their partners.
Founder Dan Edmund said, "It is important to always pursue further education with companies we work with on an ongoing basis. Search Engines are constantly changing their rules, algorithms and more and it's important to stay on top of these changes so that we can deliver a better ROI to our clients." Dan also said, "It is a great honor to be the only company in Utah recognized by Microsoft to have achieved this certification."
The Microsoft adsExcellence program includes a comprehensive exam that involves the methods of effective PPC advertising. It must be completed and successfully passed before receiving recognition. This recognition ensures a level of performance and professional proficiency to potential PPC advertising clients.
About Static Media
Static Media is a comprehensive search internet marketing firm located in Salt Lake City, Utah. Their focus is driving traffic and conversions to their client's websites through the methods of search engine optimization (SEO), Pay Per Click (PPC) management, E-mail, Social Media Marketing and other forms of internet marketing. Clients range from local companies to very large national companies.
To learn more about internet marketing such as SEO, PPC, and social media, please contact: Erica Hatch p. 800-894-7265 e.erica(at)staticmedia(dot)com
###